Installation at Spazio Lampo, Chiasso, Switzerland, 15.03 – 15.04.2019
Curated by Aline d'Auria
Article in Kunstbulletin (kunstbulletin-4-2019) Download here.
"Striated space" is a project that aims to create a fiction between the act of tailoring and curtains. The project is inspired by what lives on the periphery of the conception of garments. The architecture of garment's construction with it's seams, abstract shapes of patterns and it's inside life is applied directly on curtains in a sculptural way.
Pictures by Aline dAuria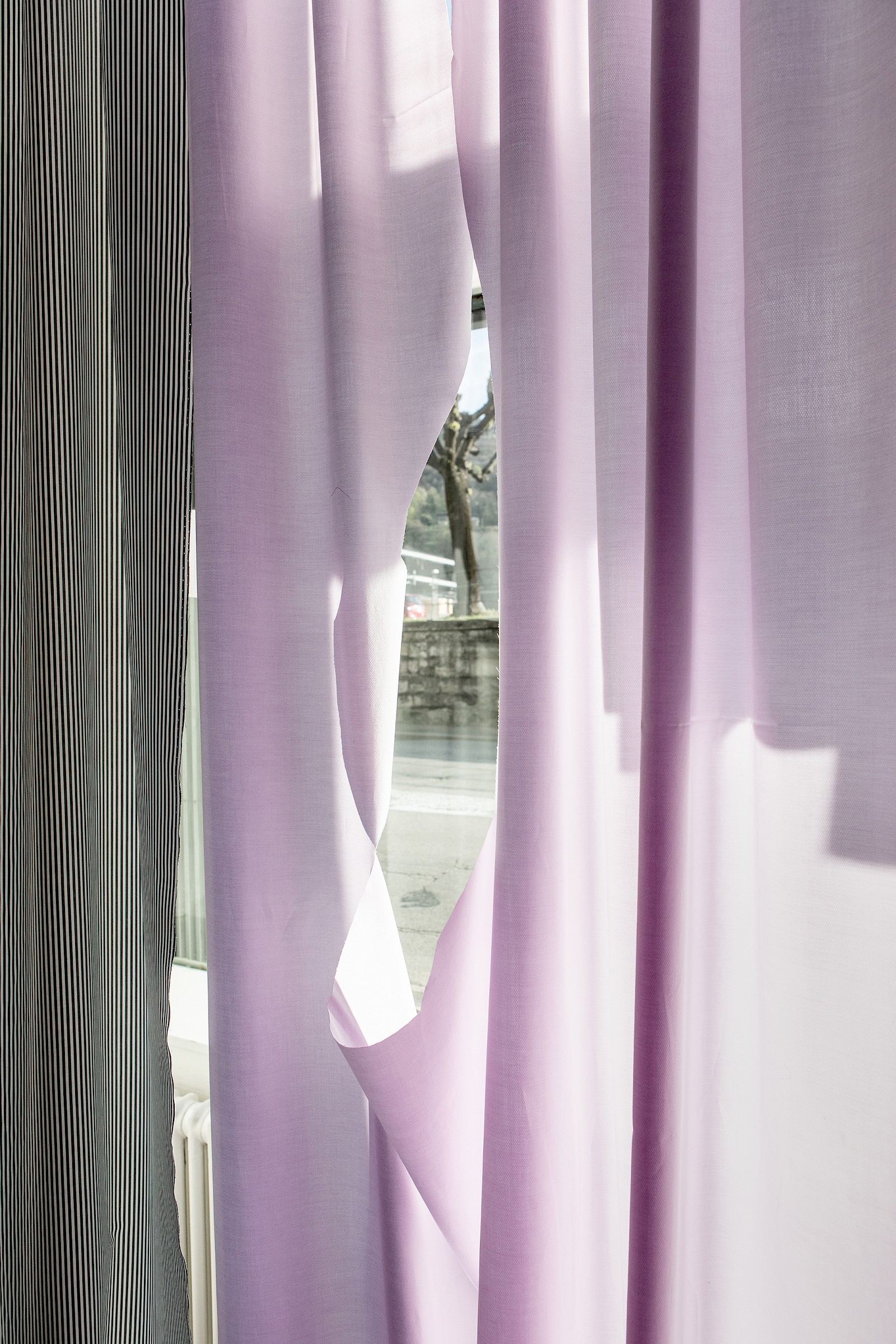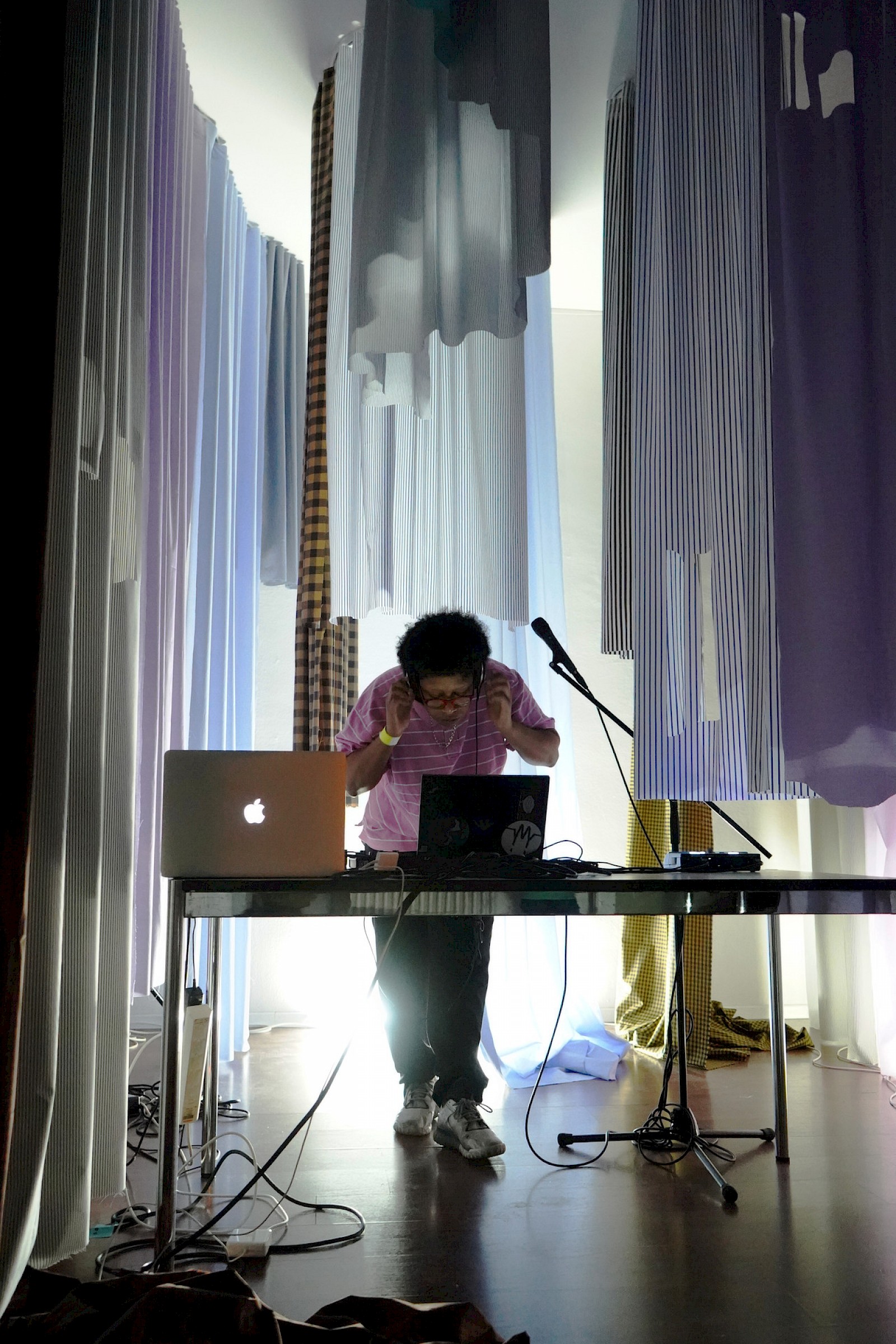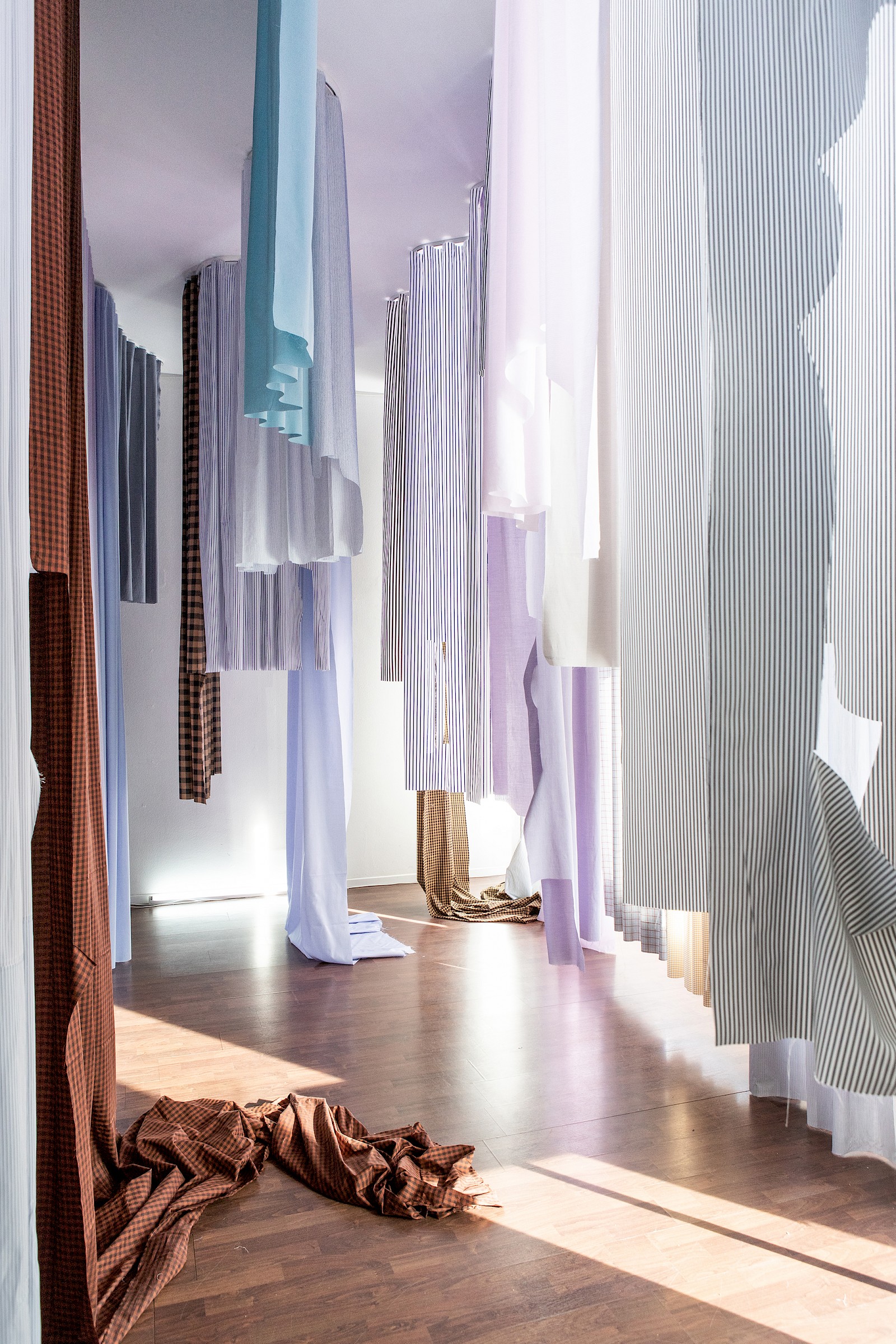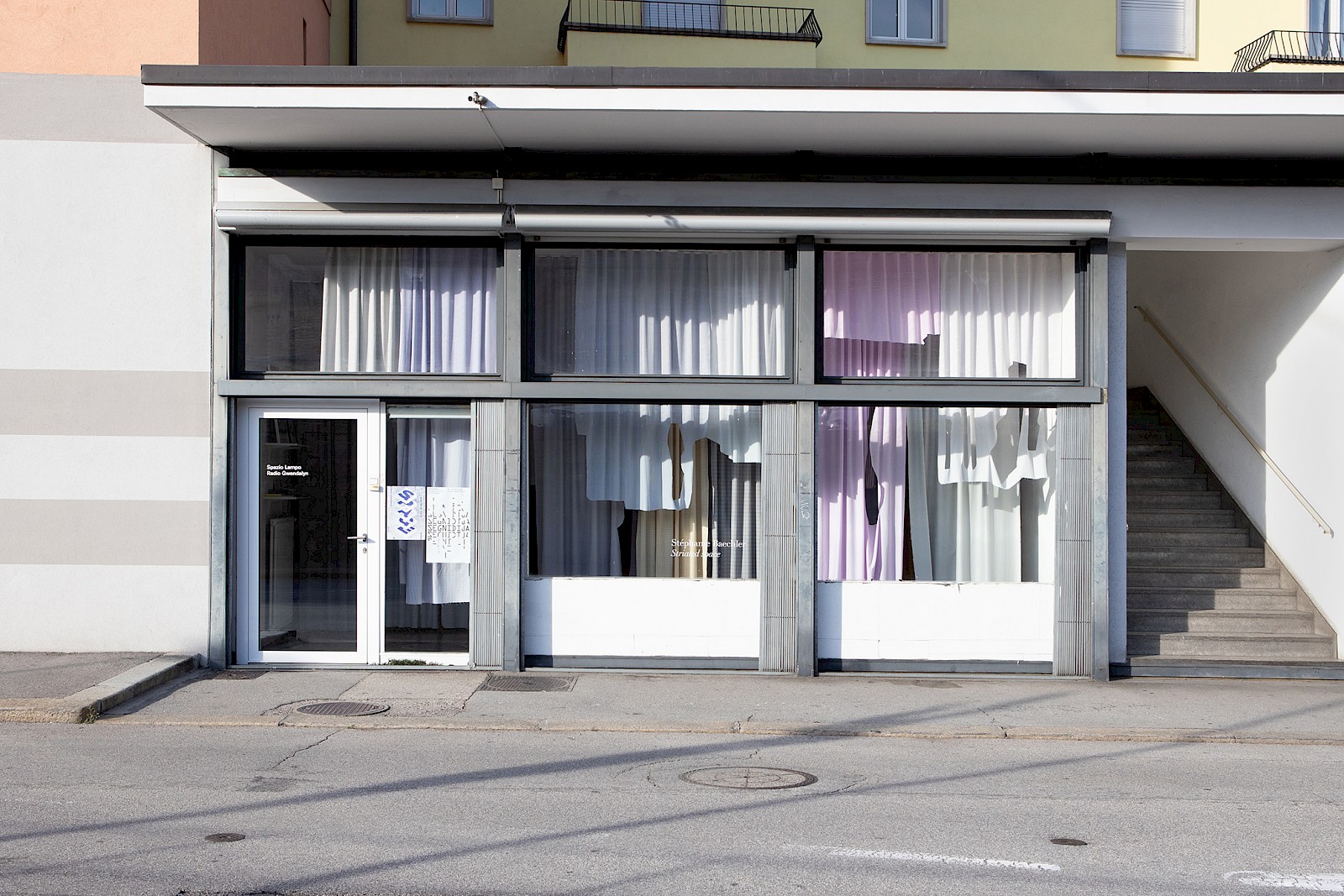 ---