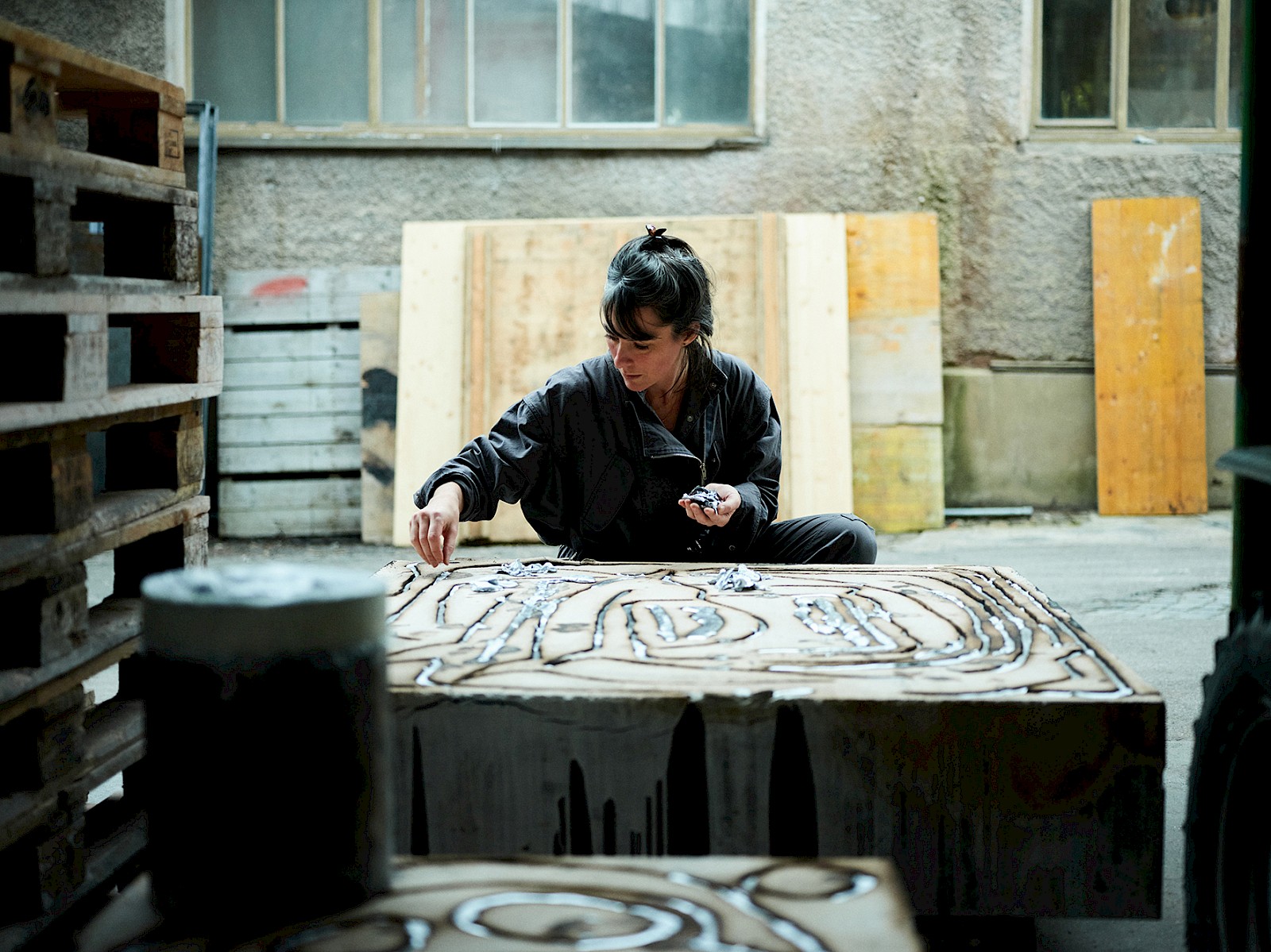 My practice is situated at the intersection of textile and ceramics. I am interested in the interplay between craft and technology; the complex and often ambiguous relationship between handmade and machine-made results. Textile and clay are the main materials I am using in my sculptures and installations. Since a few years I developed an intimate relationship with clay. My work is characterized by a sensitive, intuitive and process driven approach to materials.
I am continuously navigating between what I term as hardware (ceramic) and software (textile).These days, the support structure of my artistic practice (crates and packing) has become the key subject matter of recent projects, revealing the attitude of care in technical work.
LECTURES & TEACHING & WORKSHOPS@
 
LUCA School of Arts Ghent,BE
Stuttgart State Academy of Art and Design, DE
HKB Bern University of the Arts, CH
Gerrit Rietveld Academie, NL
Design Academy Eindhoven, NL
Beeldende Kunsten / Royal Academy of Art, The Hague KABK, NL
Keramikfachklasse; Bern, CH
ArtEZ Institute of the Arts, Anhem, NL
École Nationale Supérieure des Arts Visuels de La Cambre, BE
KASK & Conservatorium / School of Arts Gent, BE
HEAD – Genève, CH
HEAR Haute école des arts du Rhin Mulhouse/Strasbourg, F
Atelier Rohling, Bern, CH
CREAHM – Atelier d'art différencié, Fribourg, CH
École Supérieure d'Arts Appliqués La Martinière Diderot, Lyon, F
Lucerne University of Applied Sciences and Arts,CH
Schule für Gestaltung Basel, Textildesign, CH
Bibliothèque municipale de la Cité, Geneva, CH
FHNW Academy of Art & Design, Basel, CH
She participated in shows and exhibitions at Chamber Gallery New York, Kunsthalle Fri Art Fribourg, The White House Gallery Belgium, PLUS-ONE Gallery Antwerp, Kunsthaus Centre d'art Pasquart Biel in Switzerland, ISO Amsterdam and Mode Museum Antwerp.
Baechler attended several artists-in-residency programs in institutions such as EKWC (European Ceramic Work Centre, NL), Cité Internationale des Arts, Paris and CERCCO Centre for Experimentation and Realisation in Contemporary Ceramics (HEAD–Geneva), TaDA Residency.
She gives lectures and teaches at the Gerrit Rietveld Academie in the ceramic dep. Since 2015 she is collaborating with outsider artists on ceramic projects. She is awarded several times with the Federal Swiss Design Award. Her works are in public and private collections, such as HEAD-Genève & Museum für Gestaltung Zurich and MAHF Fribourg.
All works / texts on this website are the intellectual property of Stéphanie Baechler. © 2023
© 2018-now. All rights reserved.
Website by Studio Harris Blondman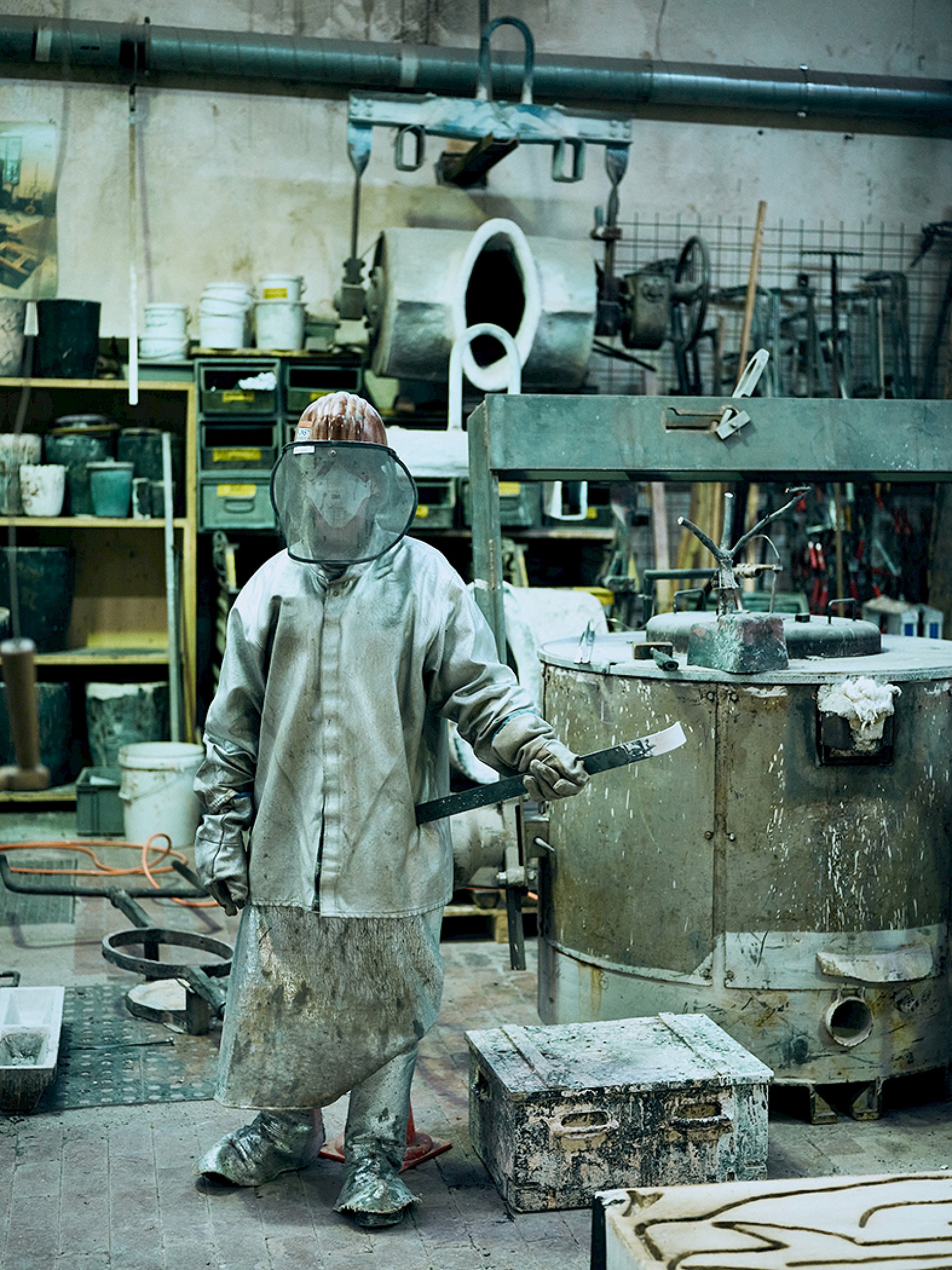 ---