Solo show at Rinomina, Paris, 11.10.2018 – 31.10.2018
curated by Daniela Baldelli & Markus Lichti
Supported by Hulda und Gustav Zumsteg-Stiftung

Pictures by Paul Nicoué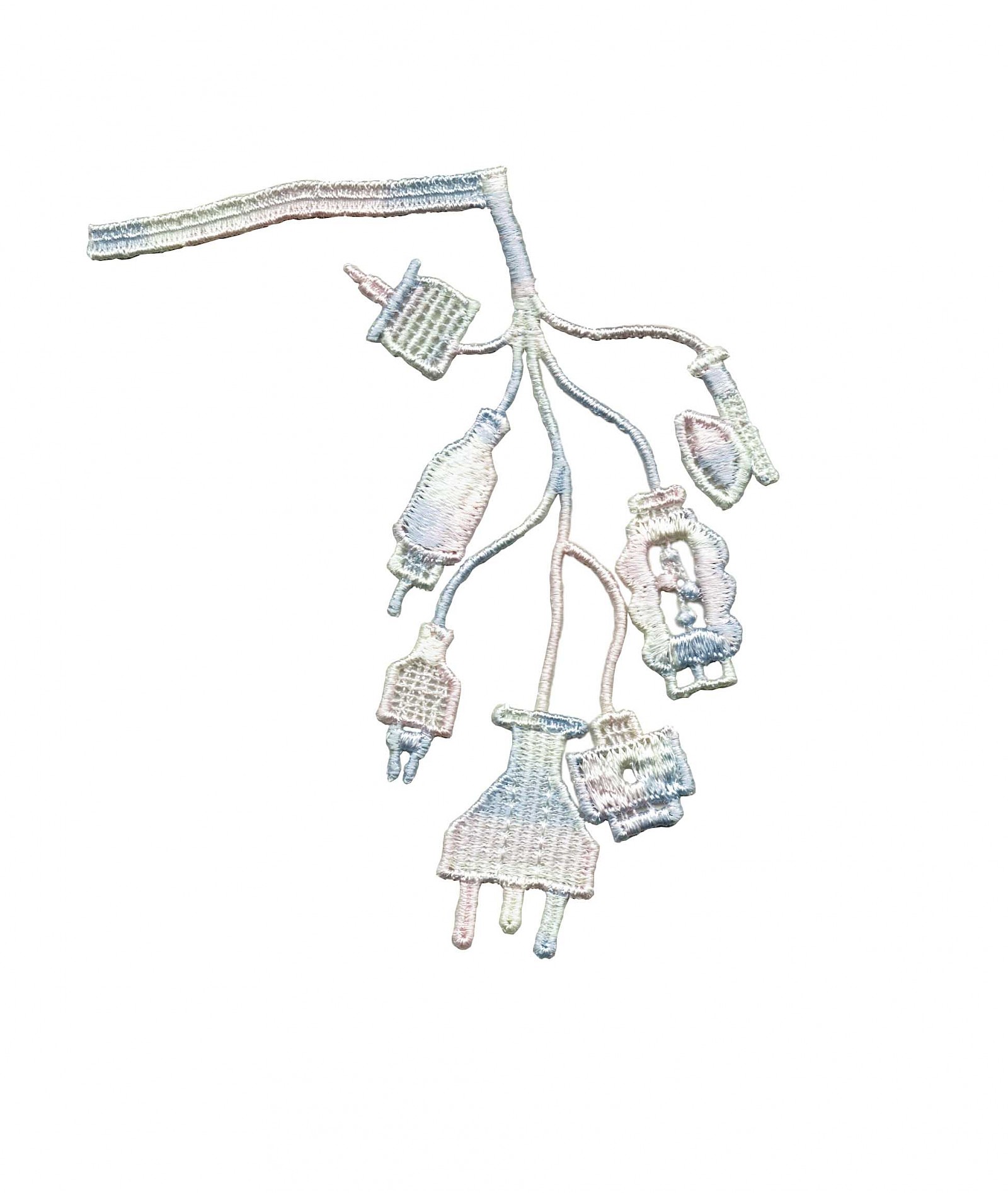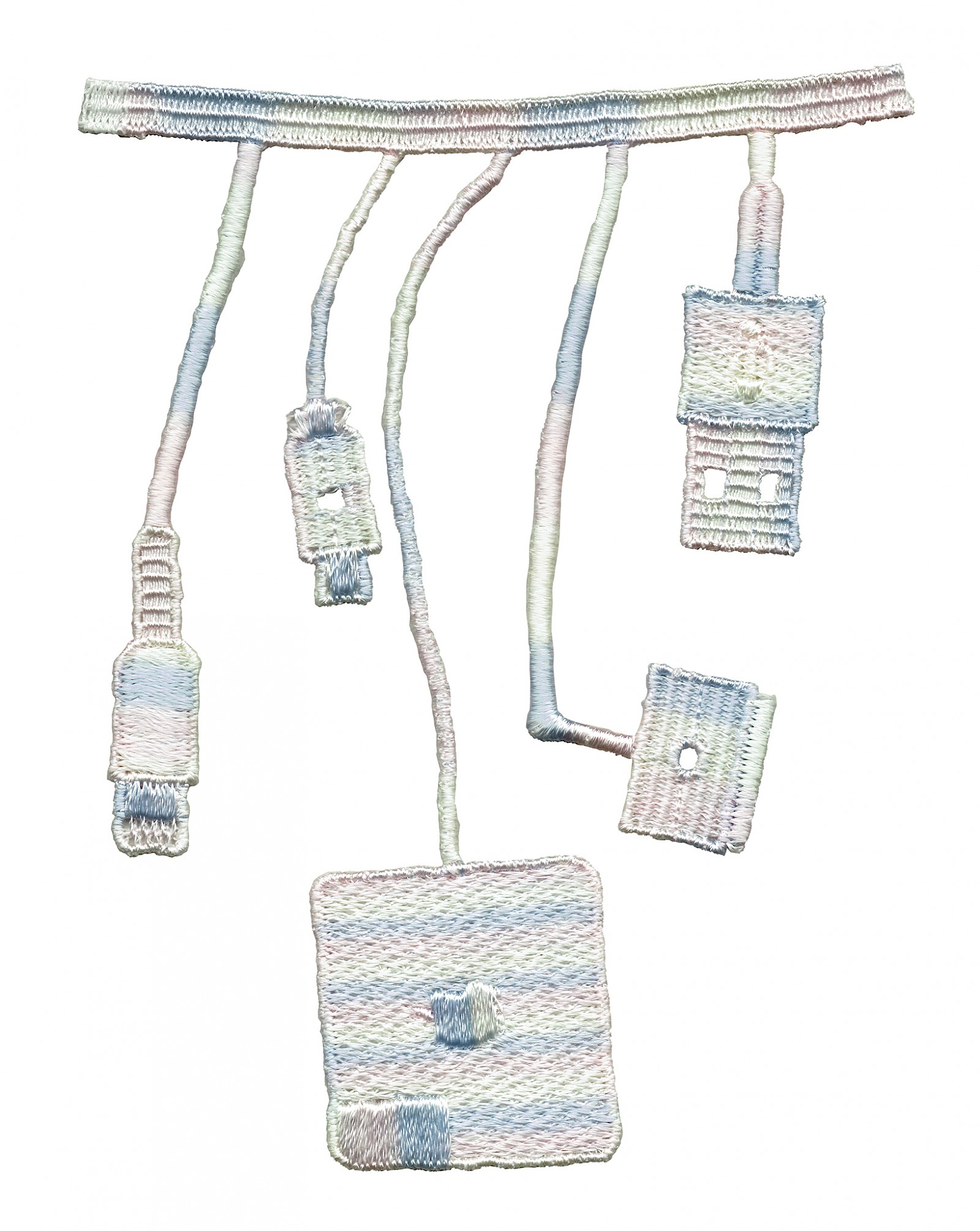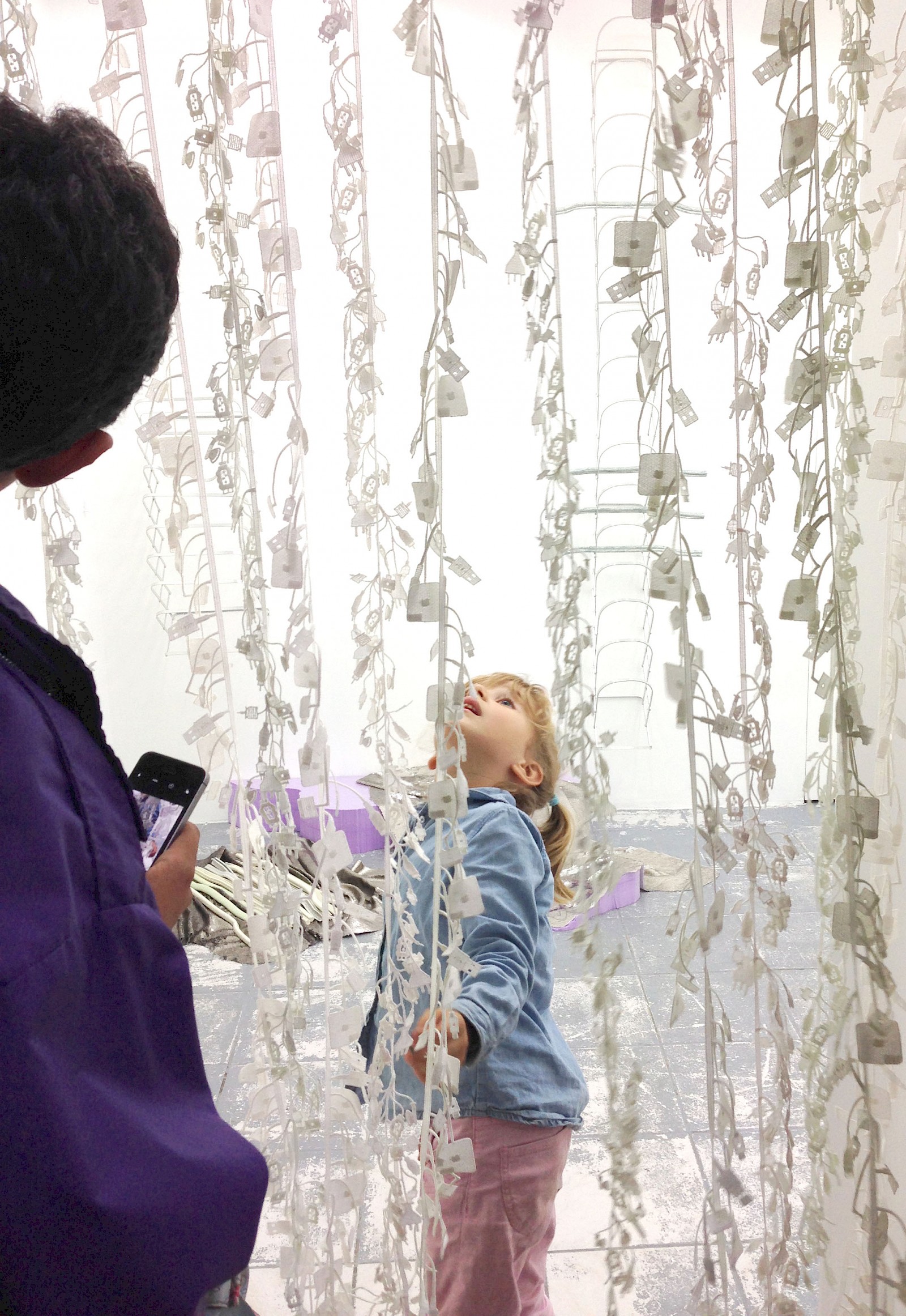 The embroidered cables reflect a decade's worth of device changes alongside the current development of embroidery machines. The work disseminates a personal, sensual, and tactile experience as a counter to today's digital hegemony. The embroidery is produced in one of the last traditional embroidery companies in Appenzell, Switzerland. Due to the pressures of production, the machines are getting less precise as they sacrifice quantity (speed) over quality. This can be seen through this comparison spanning several years. The cable embroidery is a life project with an updated iteration every 10 years.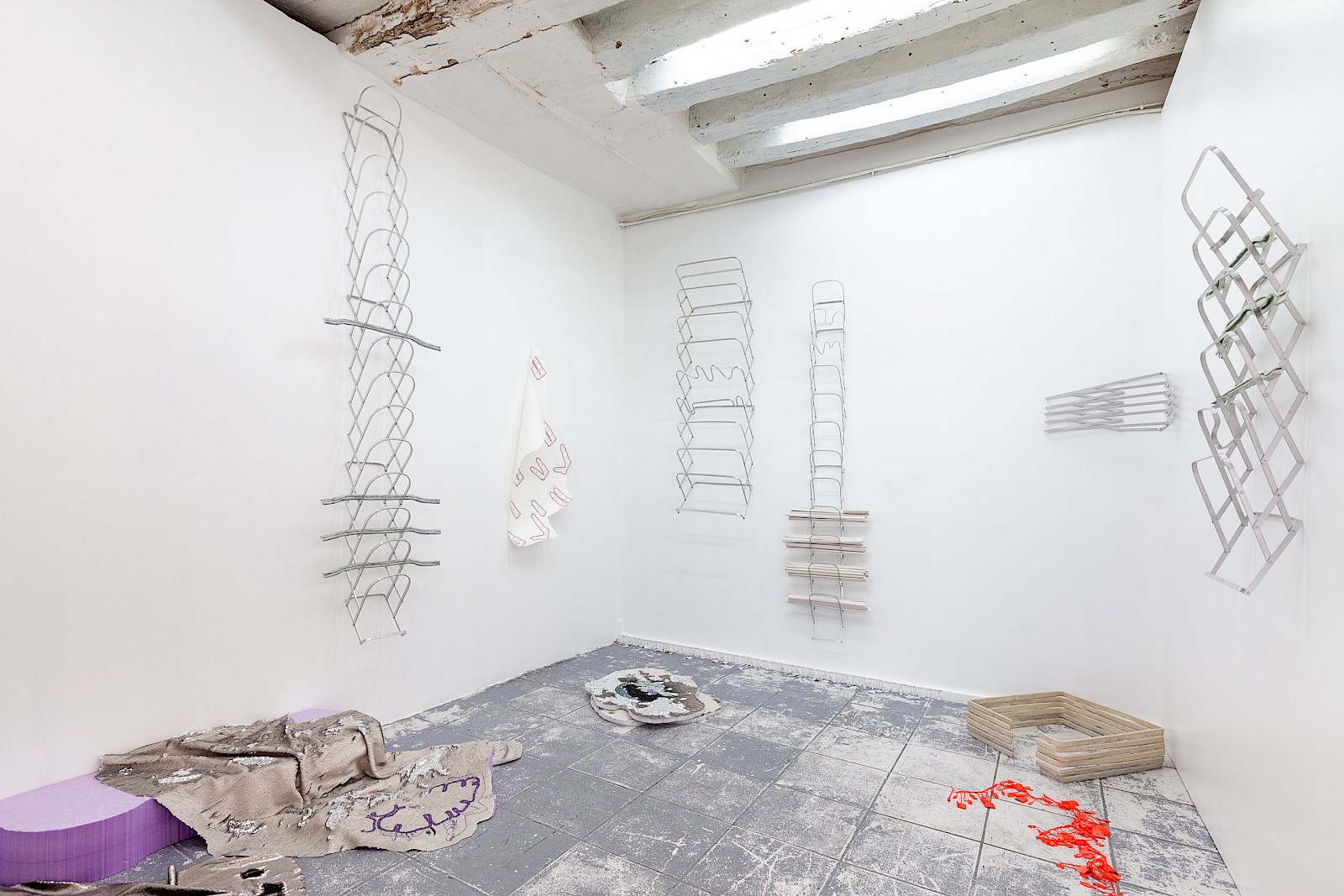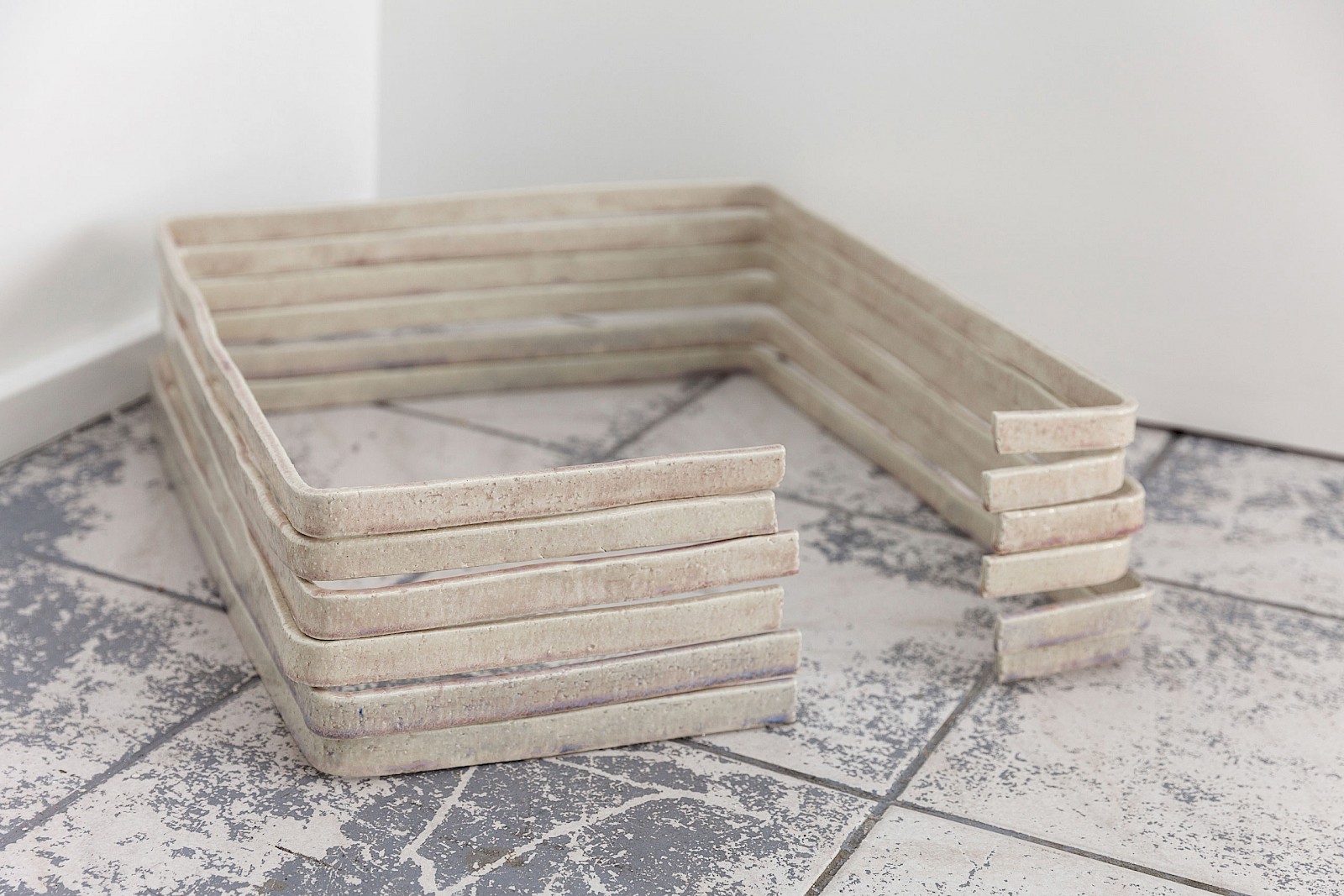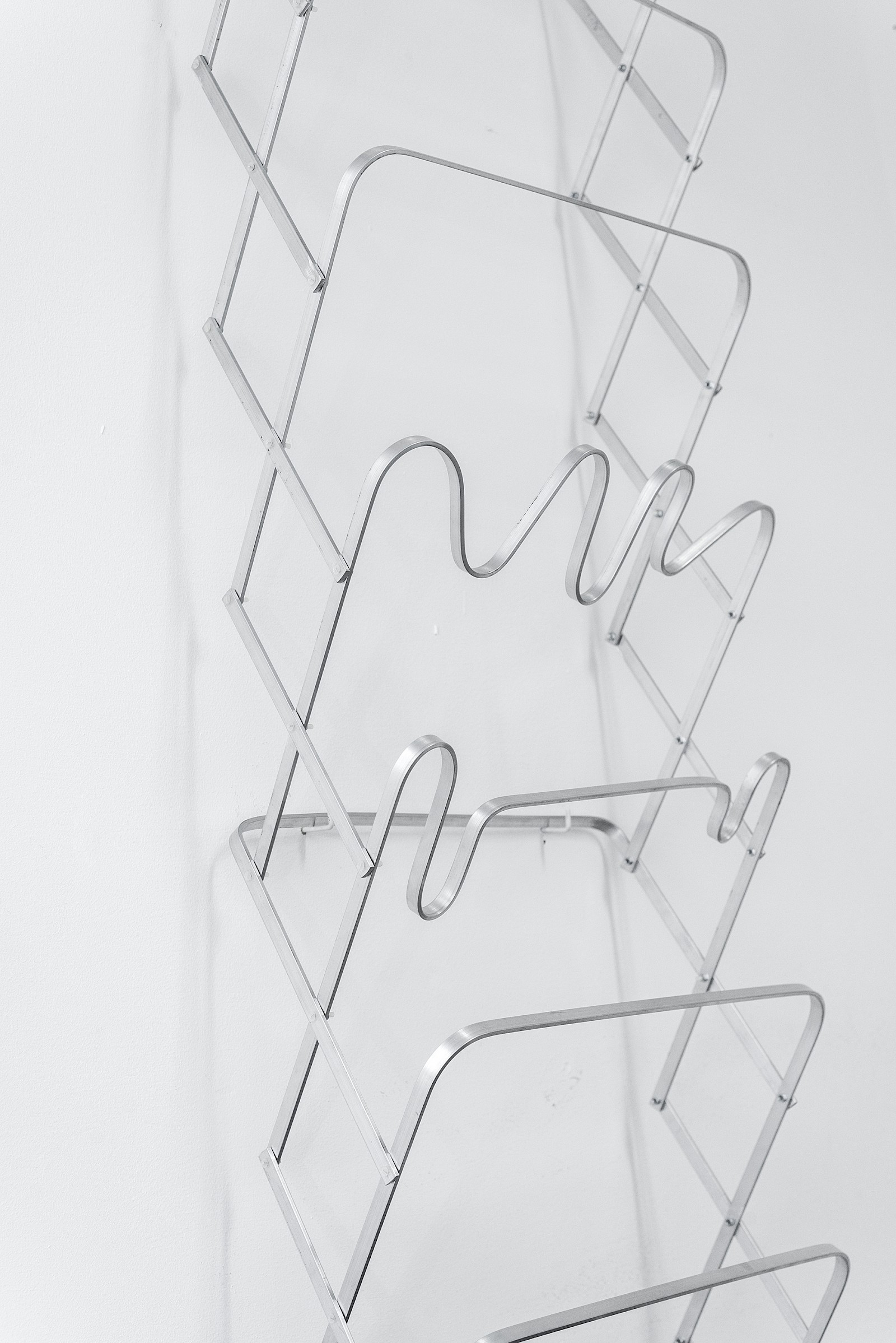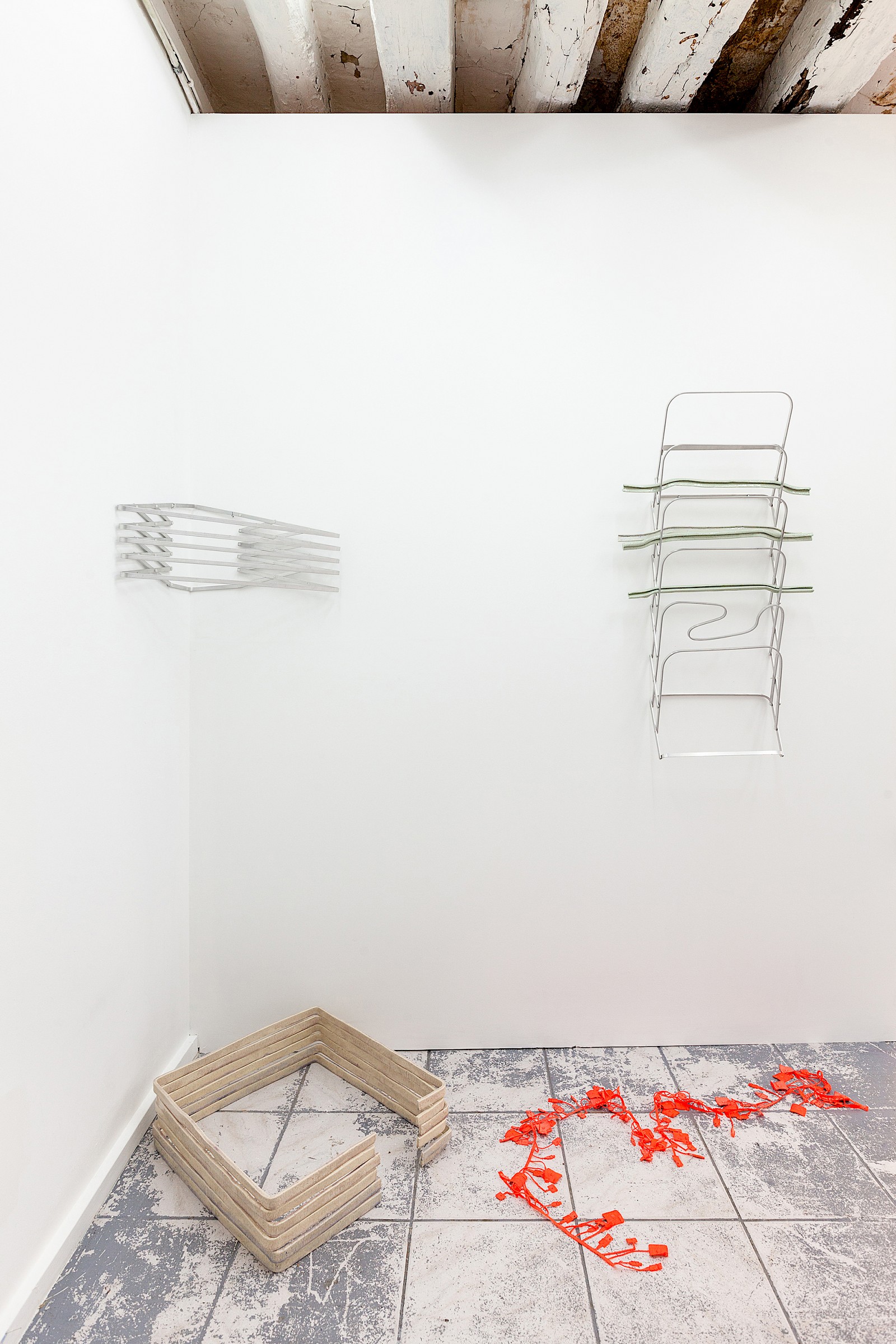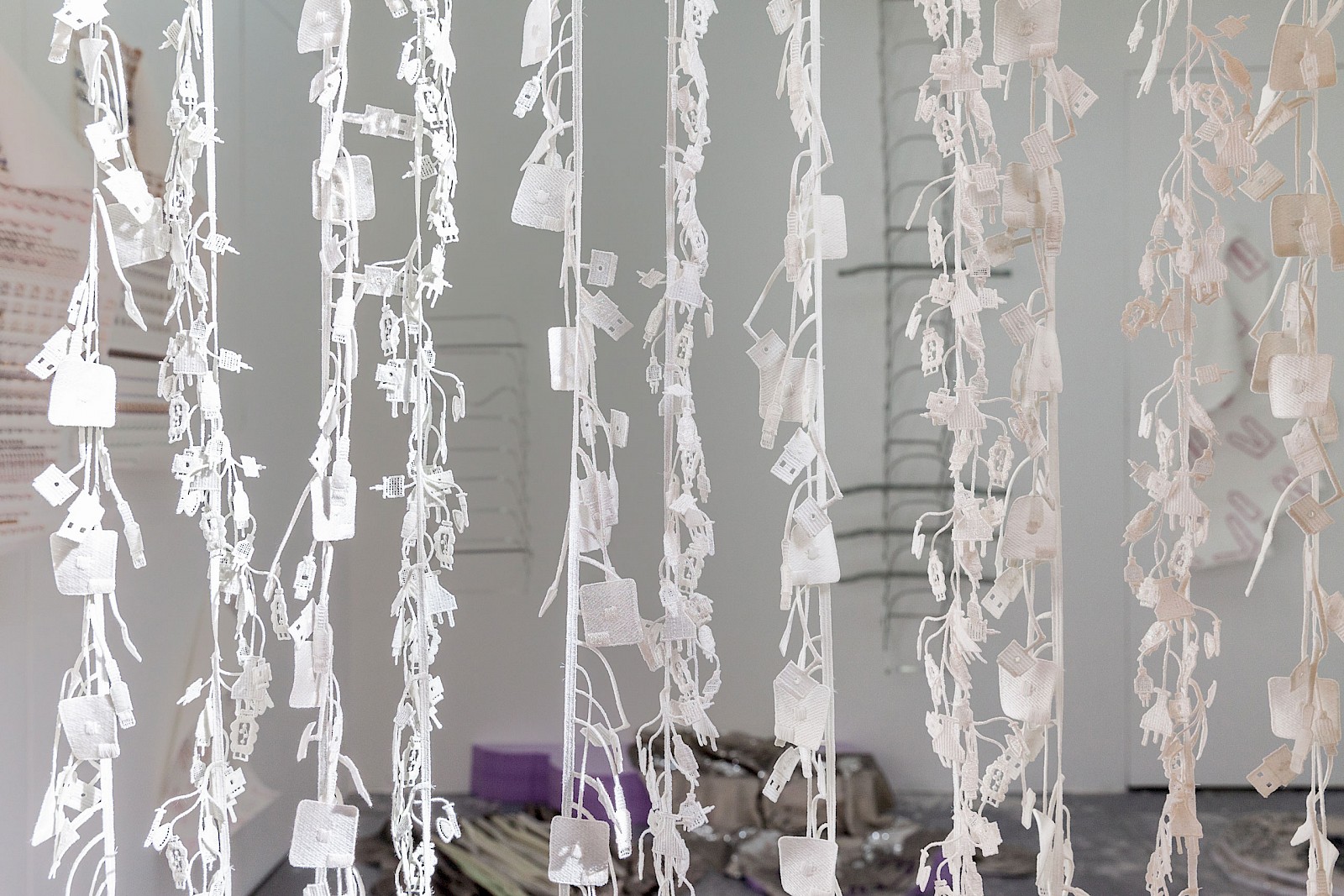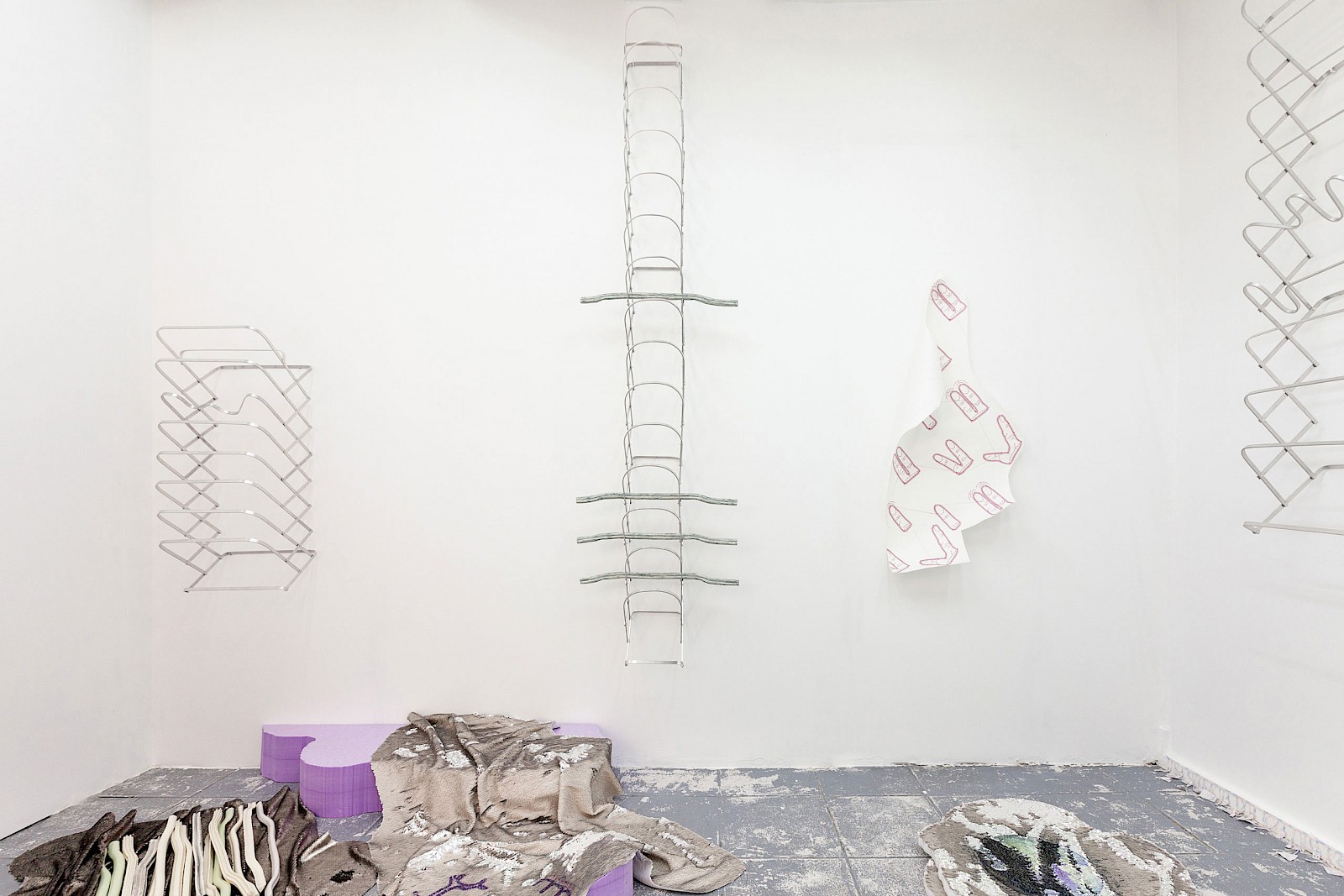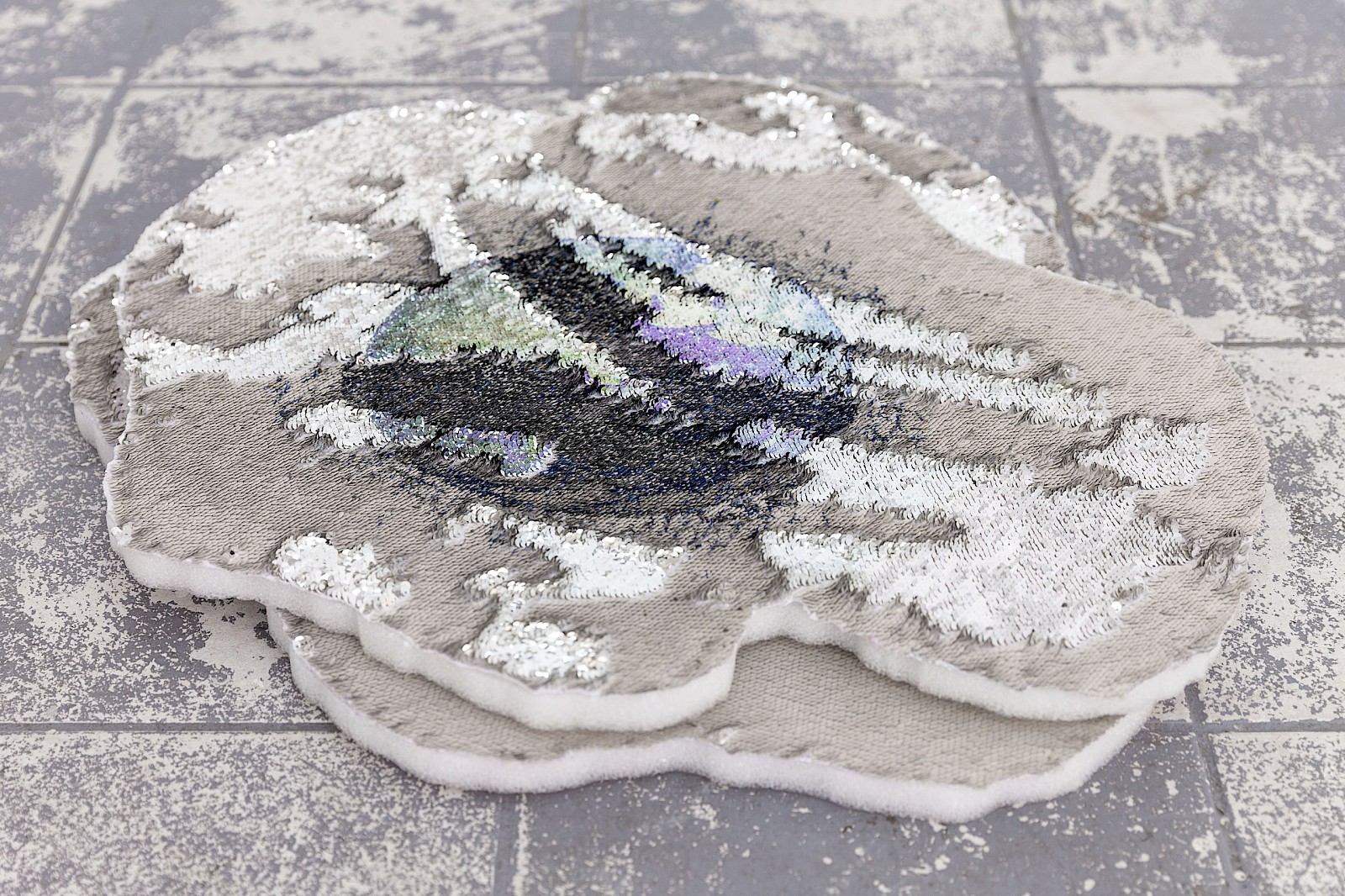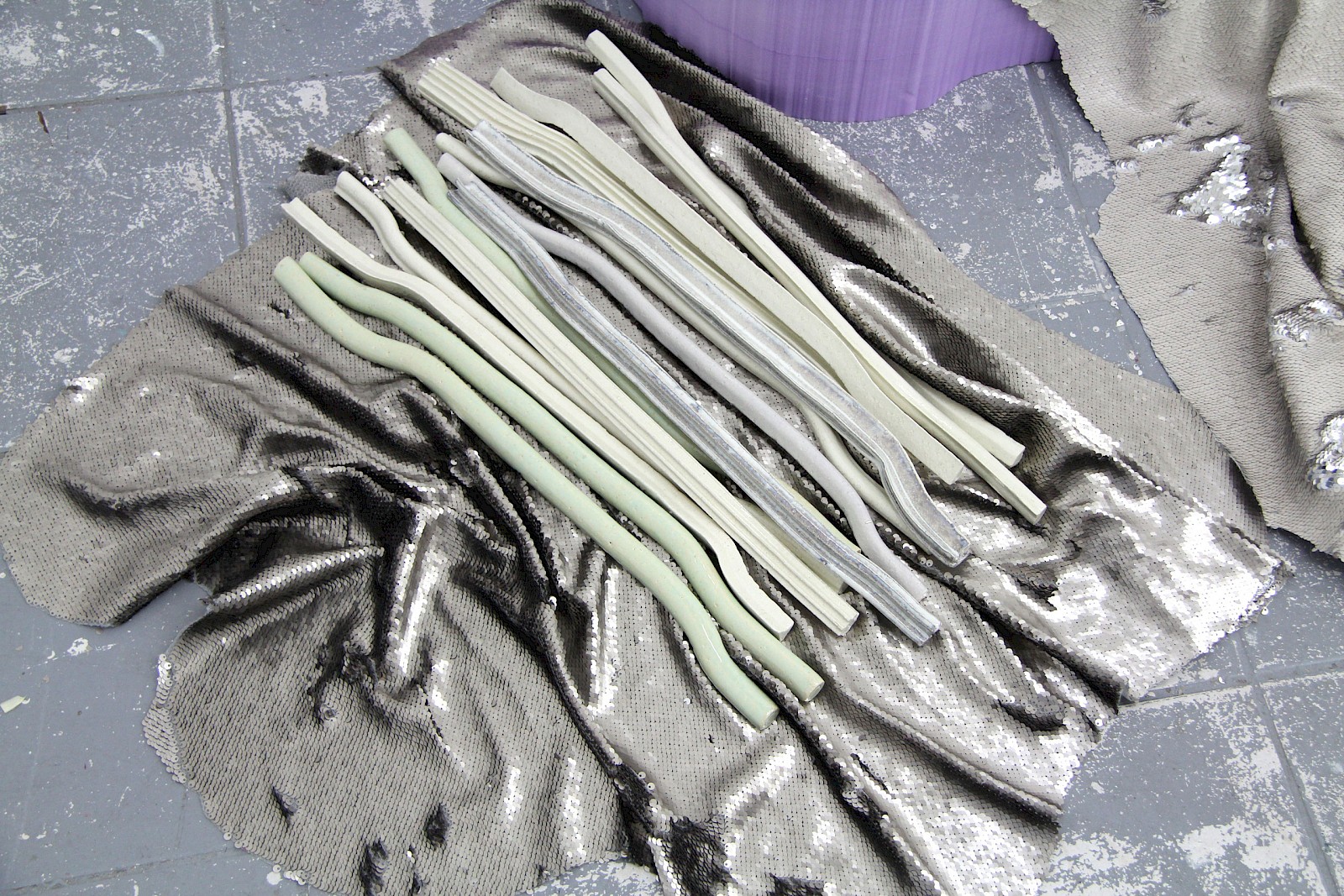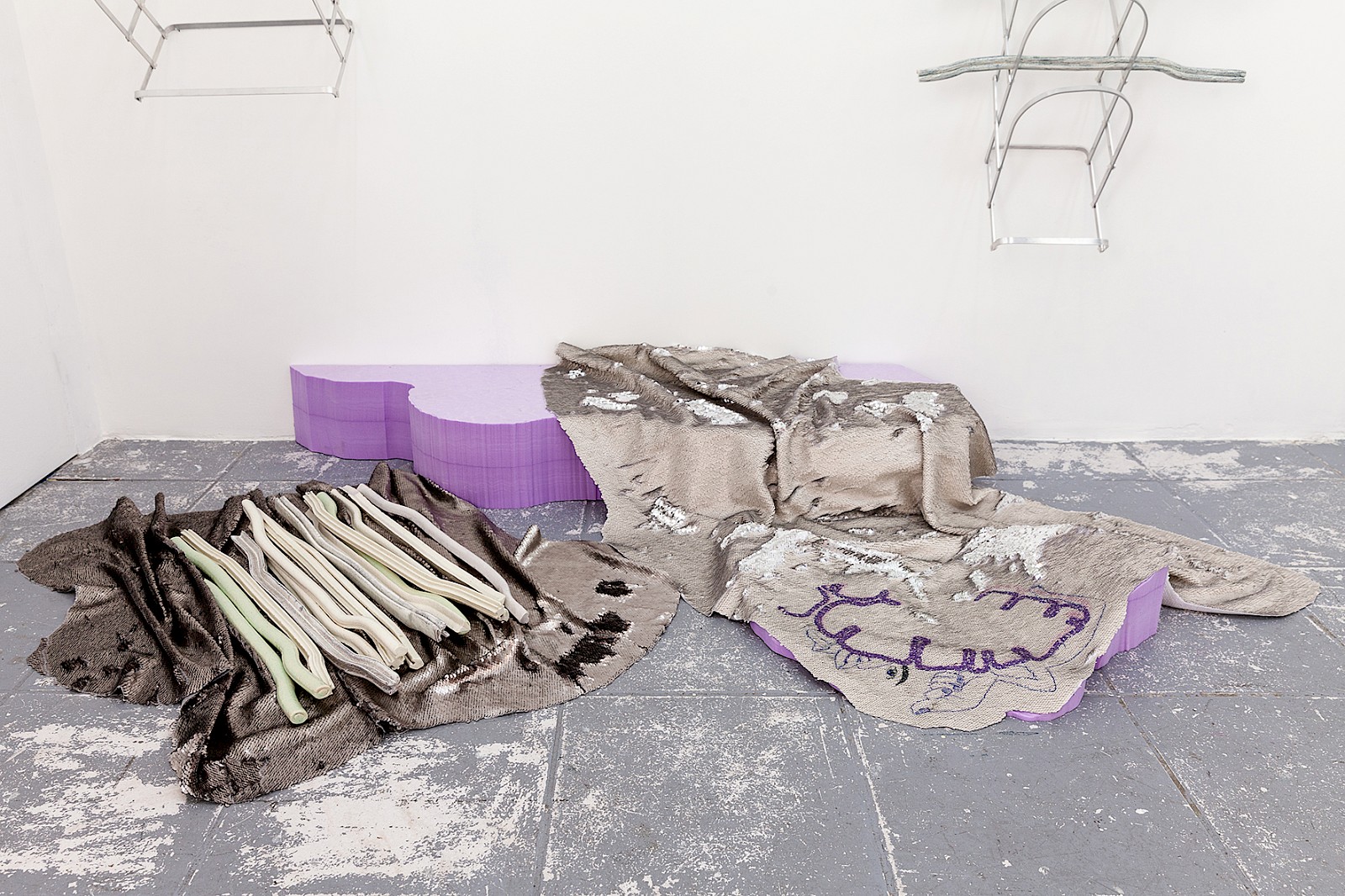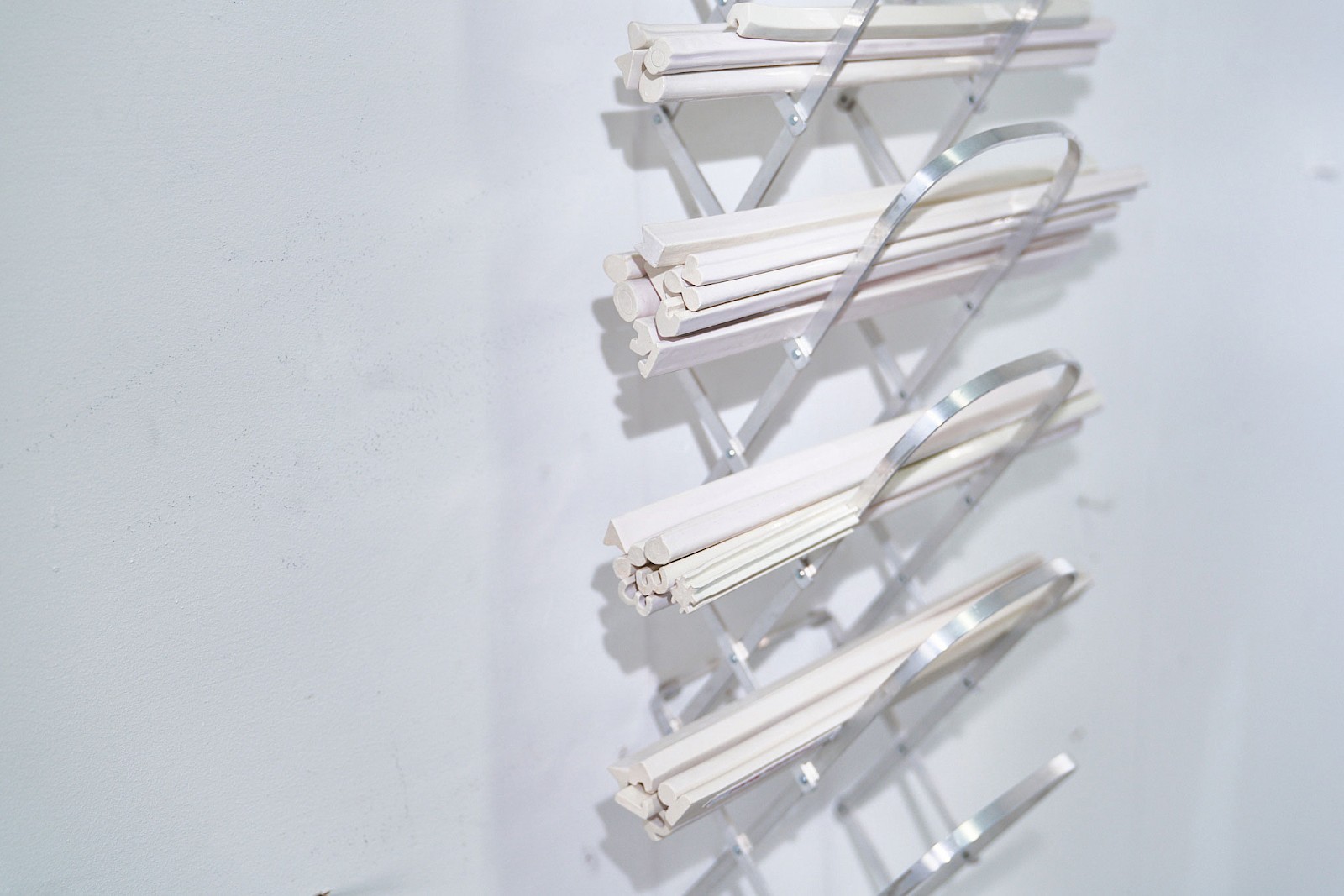 We lavish 2,617 touches on our smartphone a day. We have haptic discussions with them, uttered in strokes long and short, taps and shakes and data packet activations. After a certain point, we become indivisible: our thumbs glide over glass designed to minimise friction. We are human and phone, phone and cellular network, radio waves and bodies.
In her 2018 show, Science friction / sensory collator, Swiss sculptor Stéphanie Baechler presents us with a collection of screens and their users, in metal, ceramic and textile. There are flat, sequinned disks with the whole world on them. Embroidered charging cables hanging limply. A collator with the fleshy, grey folds of the human brain. Ceramic numbers pile up, and printed images of cortical homunculi stare at at you from across the room. They are actors engaging one another in an uneasy network, each reshaping the other to its needs.
Transposing these electrical and biological objects into unfamiliar media is a way for Baechler to keep record of a material world in a state of flux, decay and obsolescence. The embroidered cables, made in 2008 and 2018, reflect a decade's worth of device changes. Placed next to her open-format sensory collators, they suggest something sinister about the impermanent nature of the human mind. As the boundary between us and our devices blurs, Baechler argues, it becomes difficult to articulate the precise ways in which we are neuro-physiologically being restructured by technology. The repetitive structure of the sensory collators are permeated only by the occasional wrinkle of human thought. They have become antennae – but whose? Man and machine have domesticated one other.
It is increasingly difficult to imagine ourselves separately to our devices, and our cyborg relationship is obscuring how technology impacts our lives. To an extent, it has become our lives. What could be done, in this context, to promote sensory richness in our lives – a life of more than sapphire glass? You are invited to touch every object you can in this exhibition. Rub your hands up and down something. They offer nothing more than an un-connected haptic experience.
Text by Aidan Connolly, 2018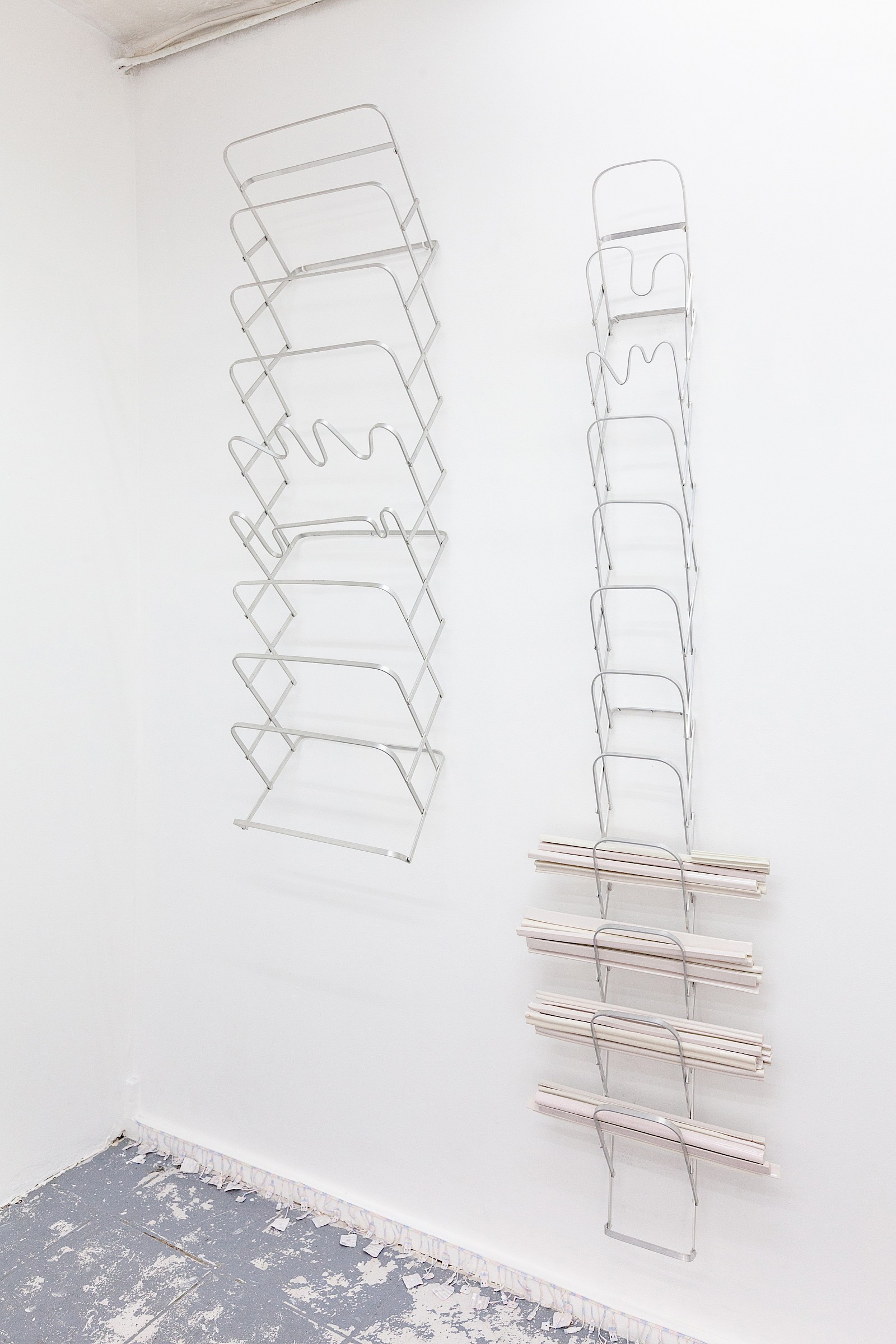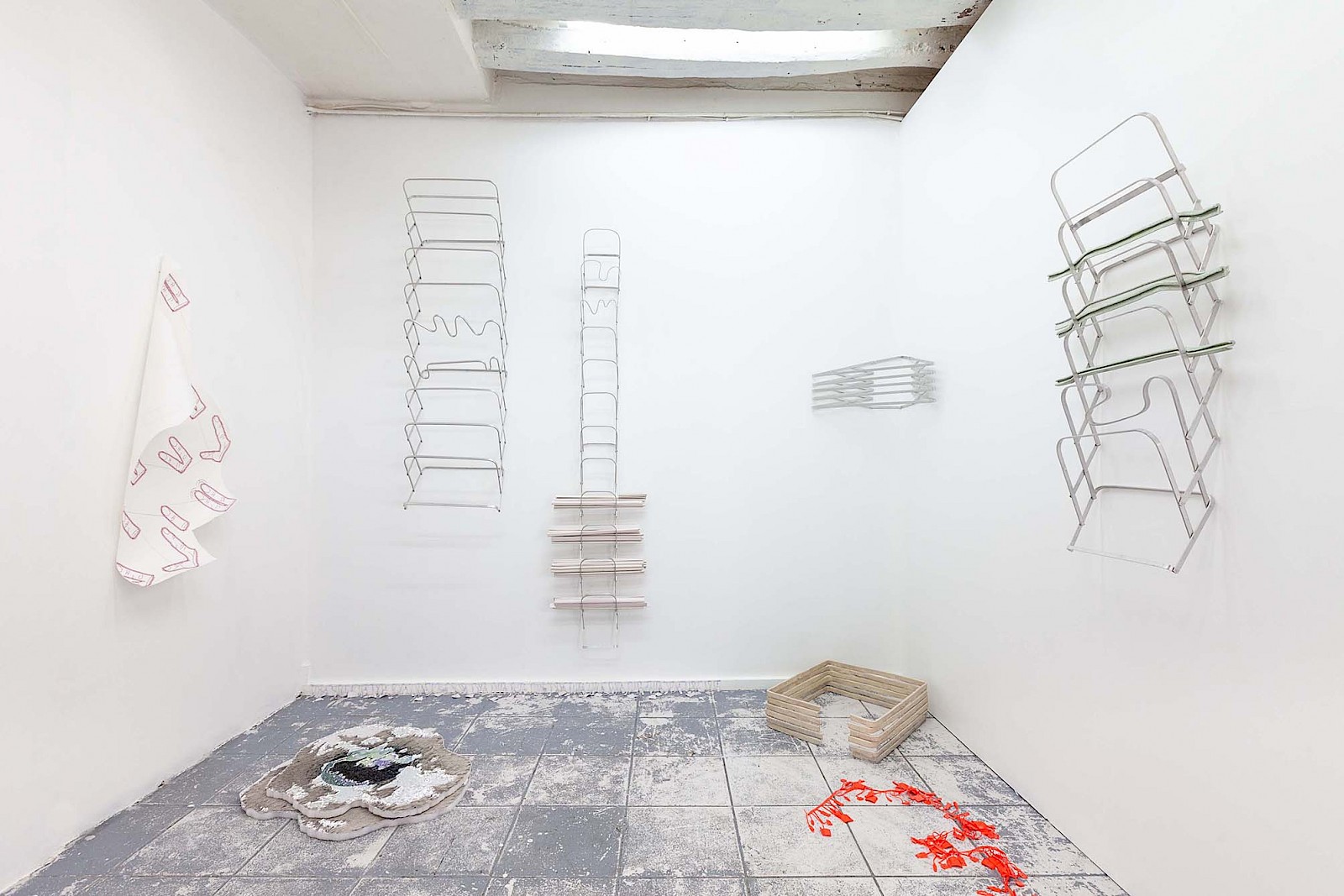 ---