Art Rotterdam, 07.02 – 10.02.2019
with Josilda da Conceição Gallery

& MIXED MESSAGES, Zürich, 22.02 – 23.03.2019
Curated by Giovanna Lisignoli & Martin Rinderknecht  -  secondnature
The use of algorithms to filter information is increasingly shaping our everyday experience of the real world. All these invisible codes are often unquestioned although they assume our values and keep changing the way we perceive matters around us.
What is actually behind the screens of our devices?
What are these vertical codes that interconnect us?
Through clay extrusion I created my own code language based on the production process conditioned by the technical requirements of a round kiln. Each ceramic sign is unique and therefore also a continuously fluctuating sequence. While the algorithms are hidden, this installation intends to inverse the relation between a code and immediacy of the tangible world.
Pictures by Lorenz Cugini & Cyriel Jacobs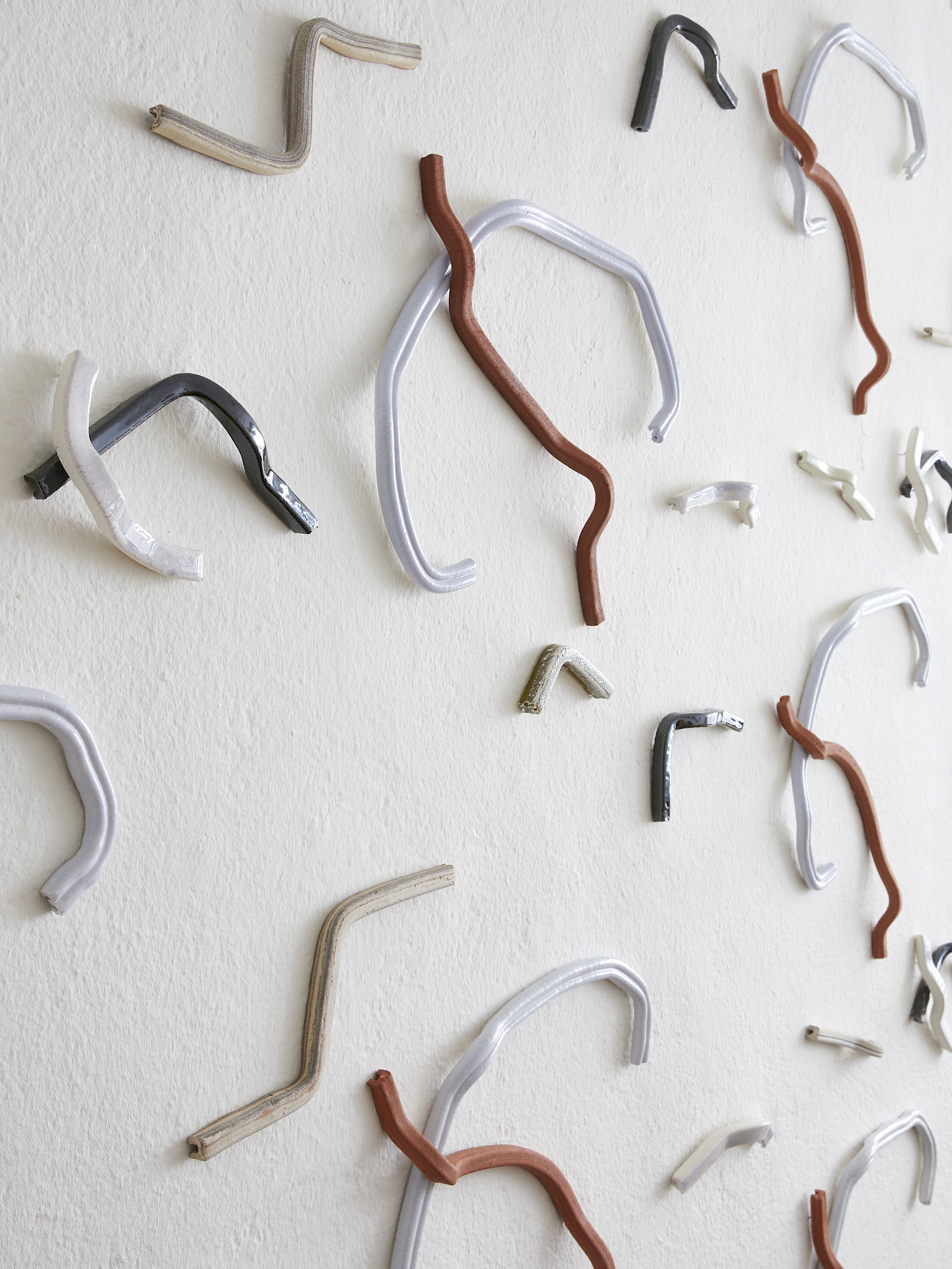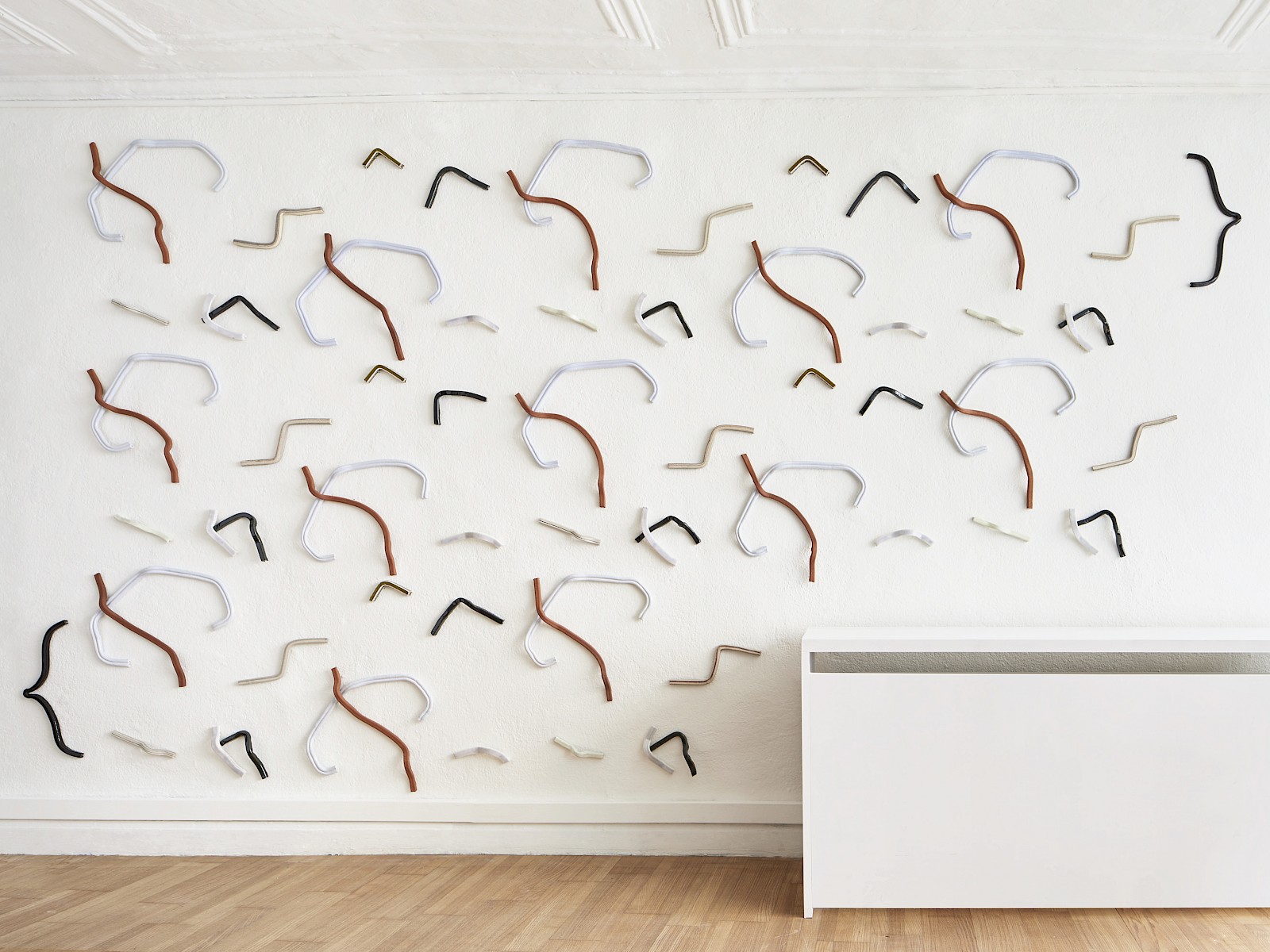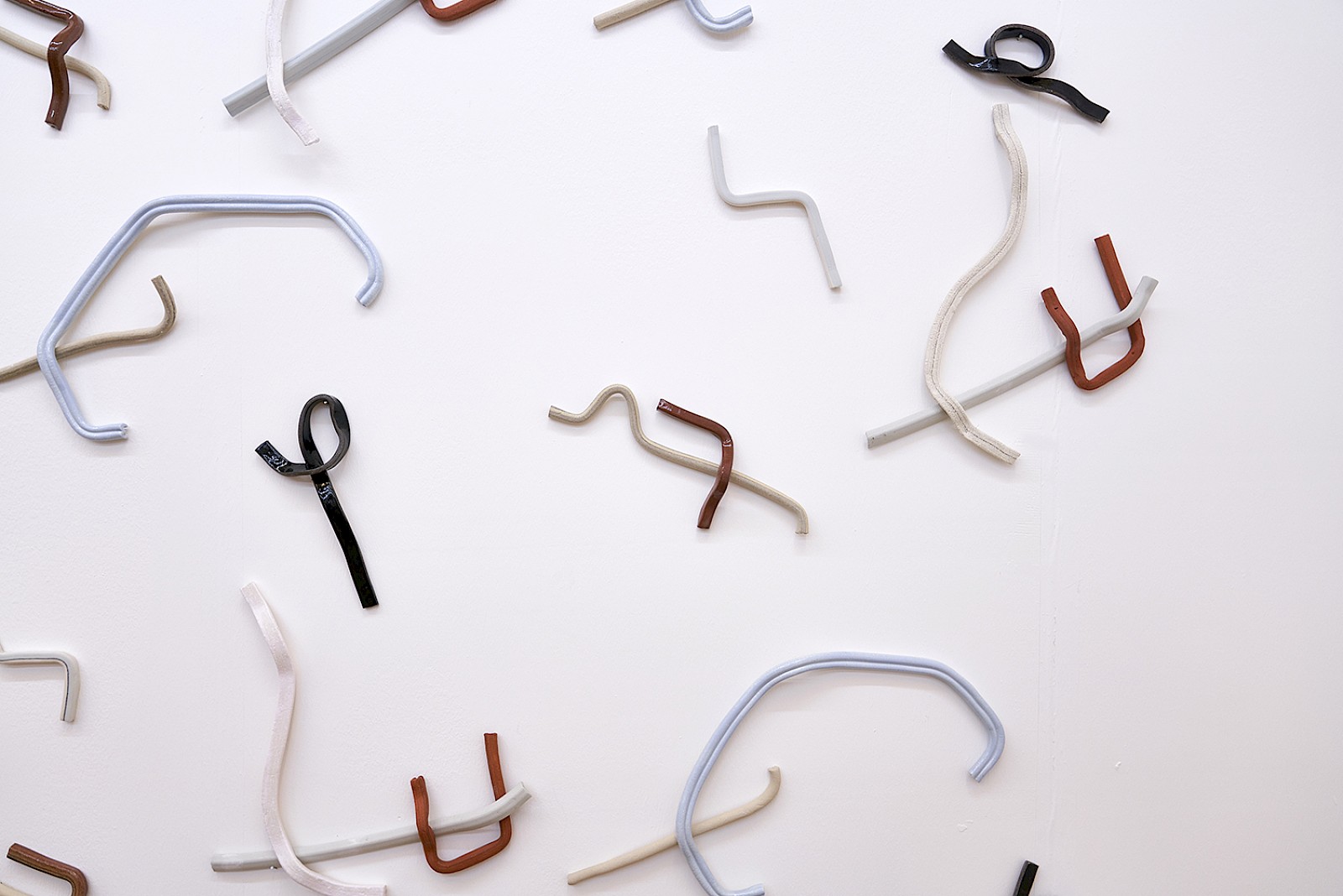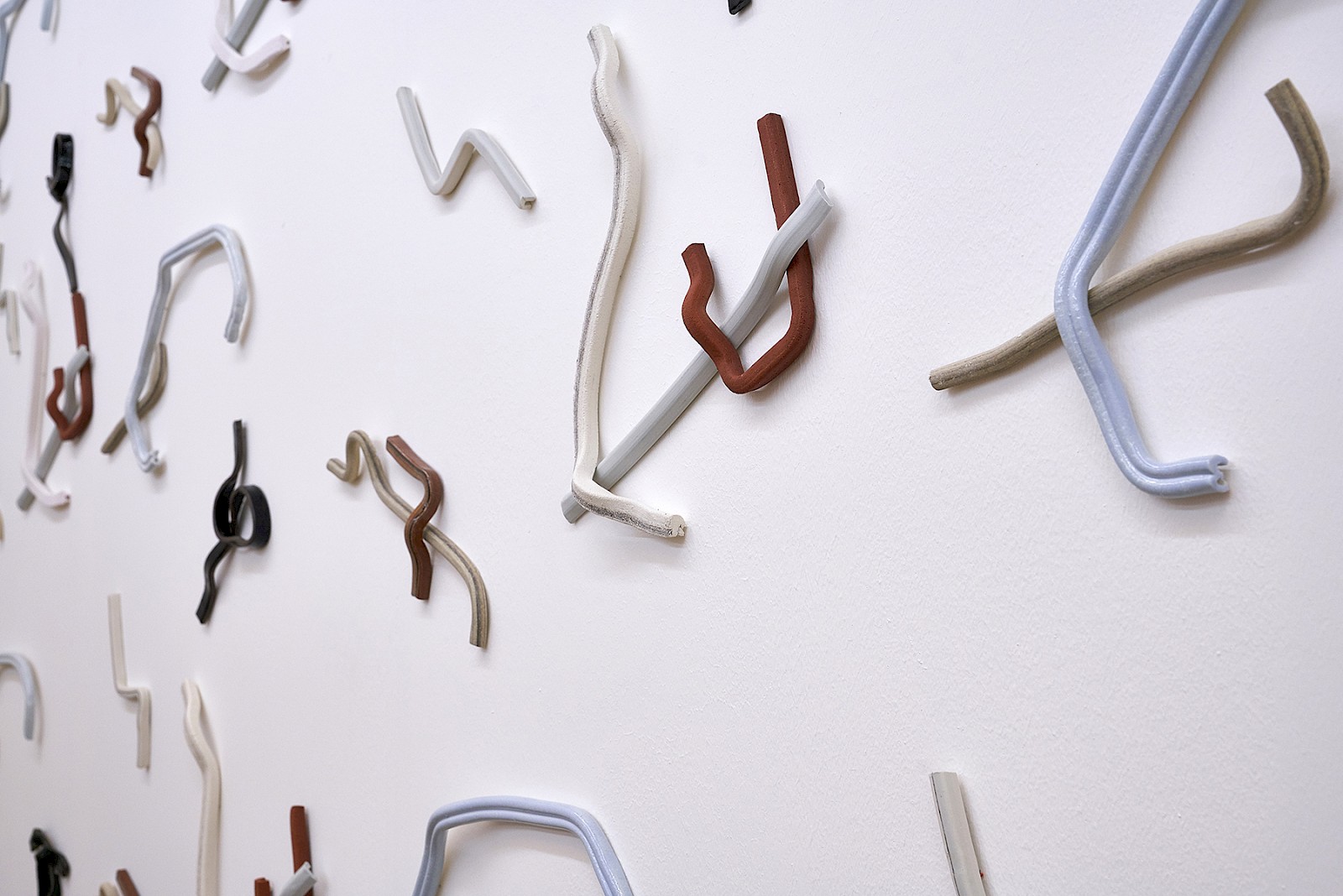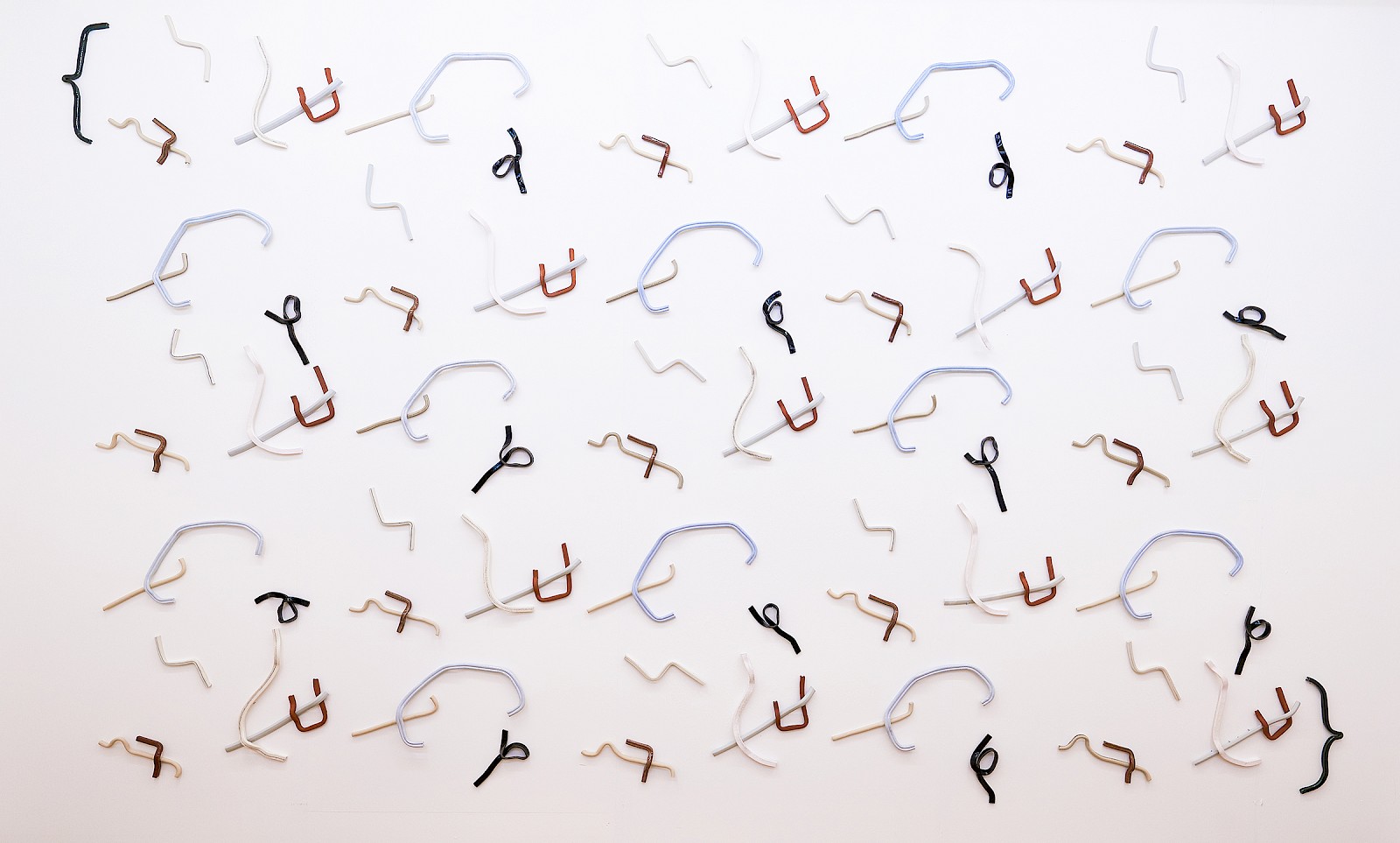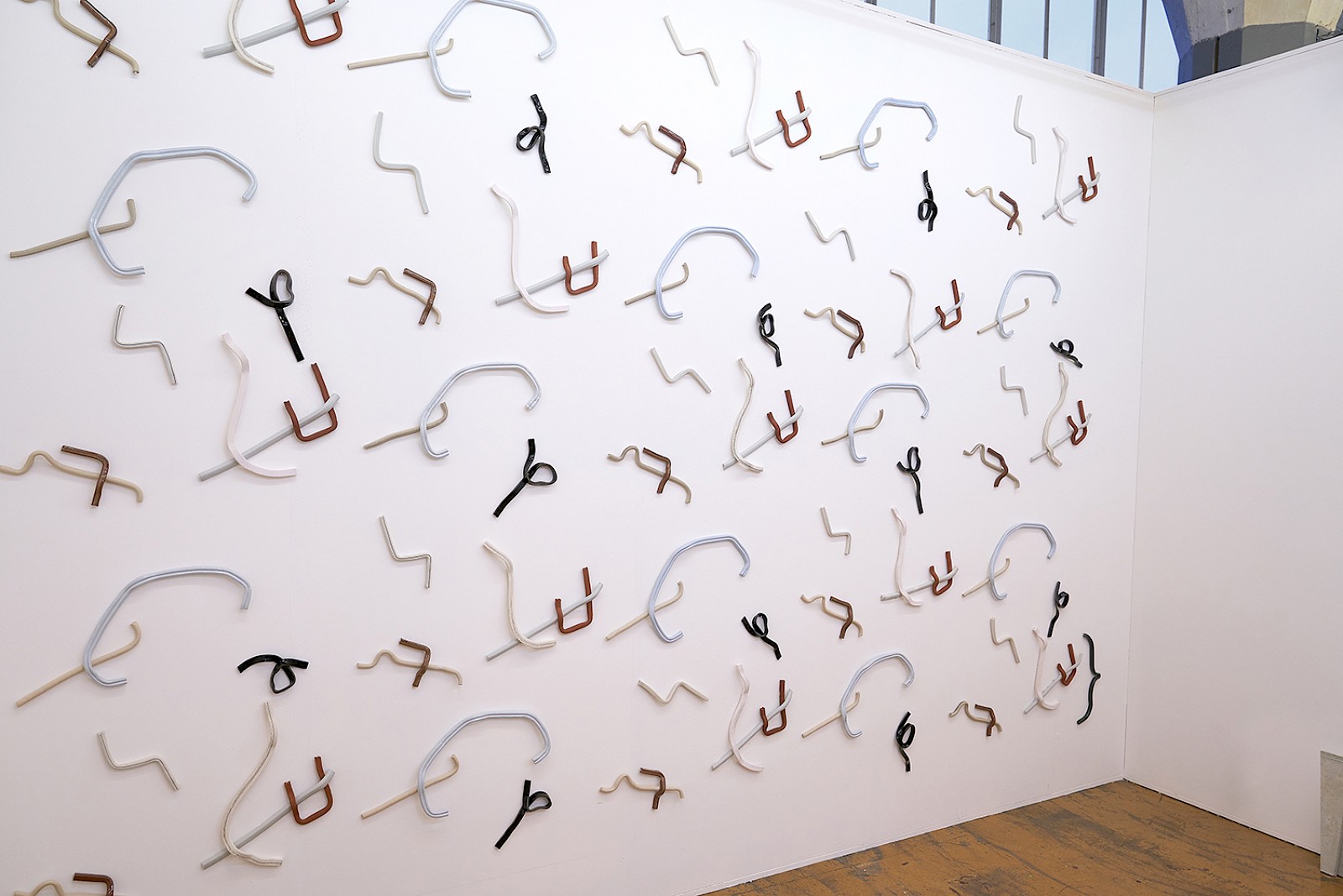 Text means Tissue; but whereas hitherto we have always taken this tissue as a product, a ready-made veil, behind which lies, more or less hidden, meaning (truth), we are now emphasizing, in the tissue, the generative idea that the text is made, is worked out in a perpetual interweaving; lost in this tissue—this texture—the subject unmakes himself, like a spider dissolving in the constructive secretions of its web.
The Pleasure of the Text, Roland Barthes
---