Musterzimmer,  Depot Basel, Switzerland, 17.08 – 14.09.2012
What does the future Musterzimmer look like? Ten conceptual visions for the home of the future are presented in this exhibition at temporary arts venue Depot Basel in Switzerland. The ceramic tent was made during a project residency at EKWC, European Ceramic Workcenter, Netherlands.
Our current forms of living mirror our society. Therefore, quickly it was clear to me that I wanted to represent this idea of the future Musterzimmer with a tent. I also could have built a suitcase to show how mobile our society is at present. But in the end, people need a roof over their heads to feel safe and protected.
The tent symbolizes both protection and movement. On the one hand it shelters against wind and rain, on the other hand it allows mobility because it can be set up in a new place over and over. I enjoy living and working in several places, the many encounters and experiences with diverse people in different cities. Living between Netherlands and Switzerland creates an inspiring pace. But there are those moments when I am overwhelmed by the competitions, its acceleration and the pace of our society. Then I look for protection and I want to protect myself, decelerate and escape into a tent of reflection and regeneration.
The tent refers to the new possibilities of construction and exploration of space. The material ceramic is timeless, fragile, sensitive and at the same time strong. In relation to the material, ceramics symbolises the aspect of protection, which is central to me. The shapes of the ceramic tiles create a game in which the individual pieces can be reassembled again and again. A construction plan similar to a tangram shows how playfully one can deal with the assemblage possibilities.
Picture by Flurin Bertschinger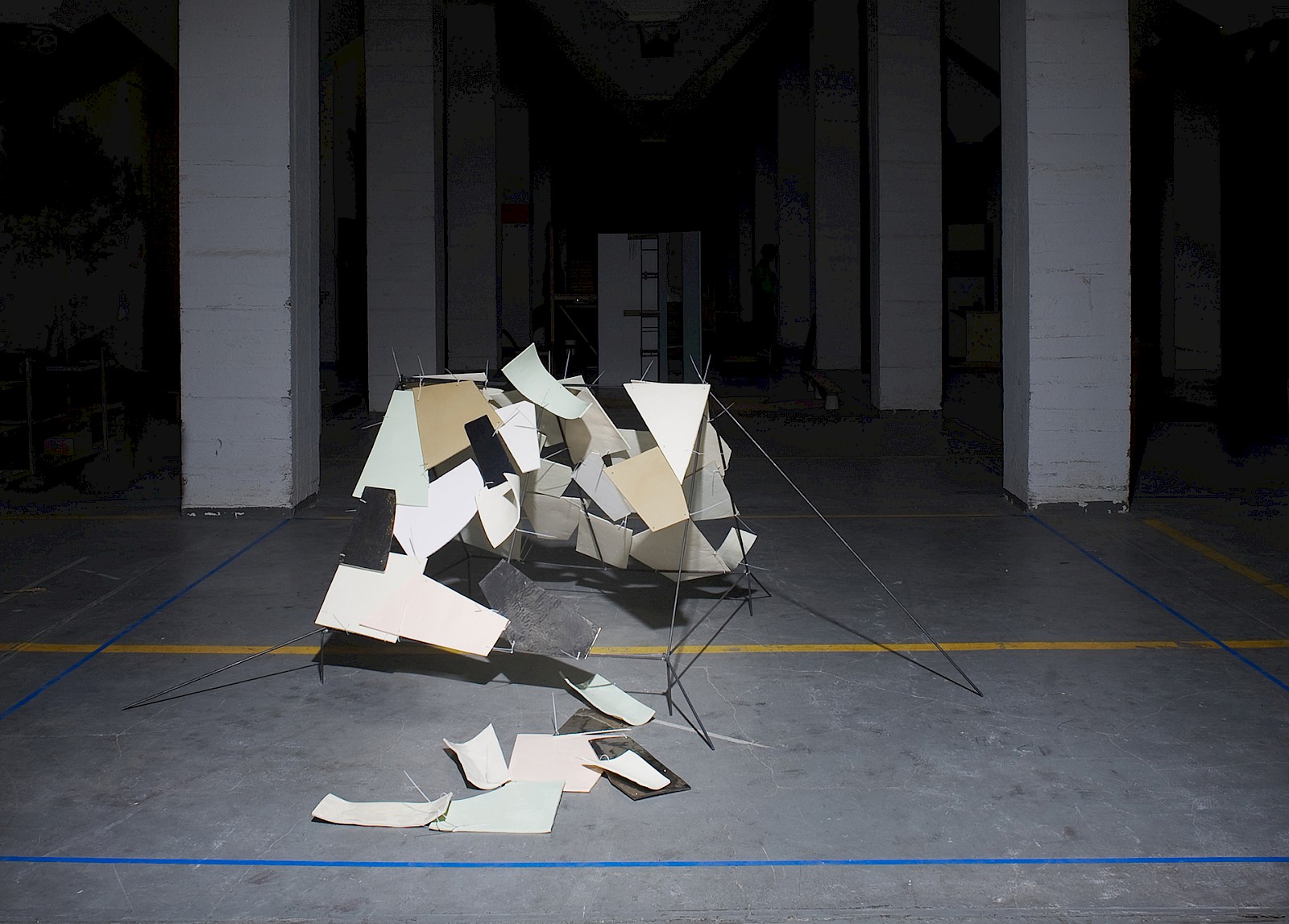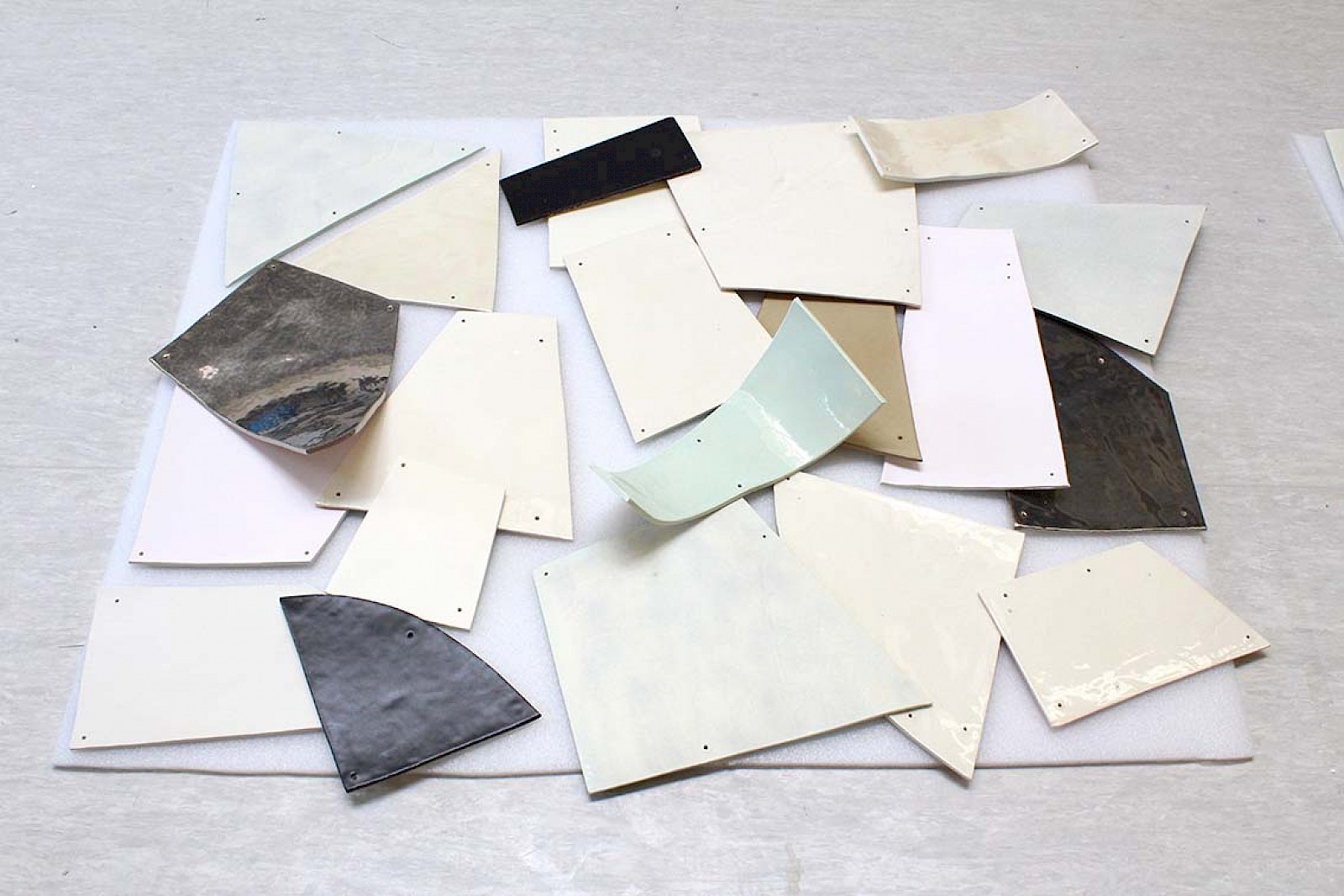 ---